Red devilled egg dip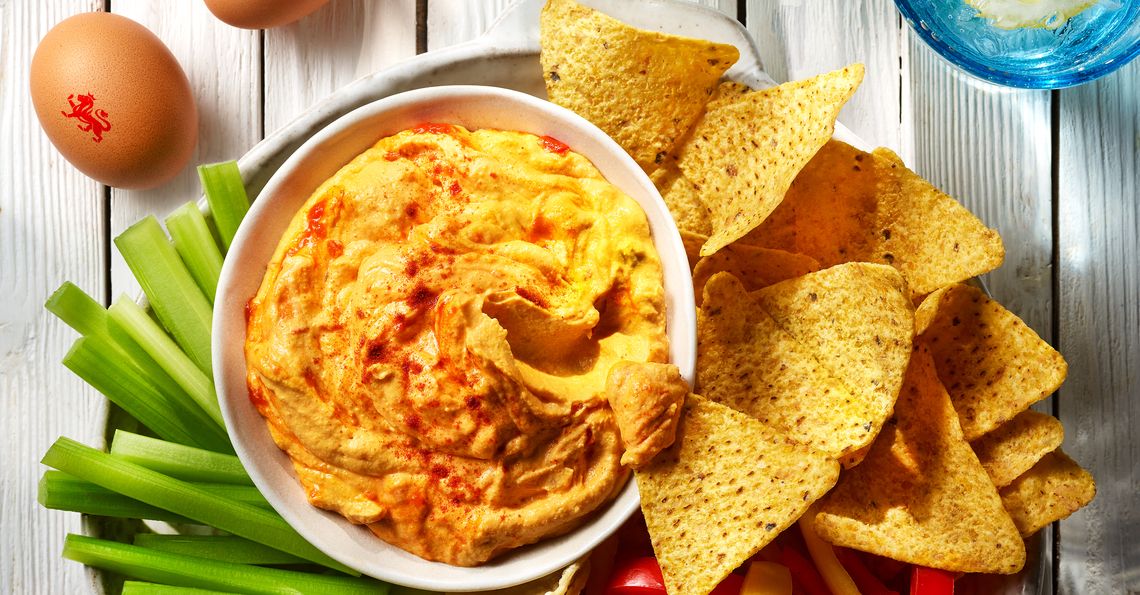 Ingredients
6 medium British Lion Quality eggs
4 tbsp mayonnaise
2-3 tbsp harissa paste
A little hot chilli sauce to taste
Salt and ground black pepper
Crudités, crackers and crisps to serve
Method
Place the eggs in a small pan and cover with cold water. Bring to the boil, then simmer uncovered for 6 minutes - the water needs to be bubbling. 
Drain the eggs, and run them under cold water, tapping the shells as they cool. Once cold enough to handle peel and discard the shells. Cut the eggs in half and leave to cool. 
Place the eggs, mayonnaise and harissa in a food processor and blitz until smooth (a mini-blender or a stick blender in a jug would also work)
Now taste the sauce and season to taste. You can add more harissa or chilli sauce to taste if you like. Spoon the egg dip into a serving bowl and chill until ready to serve. Serve on a platter surrounded with a selection of colourful vegetables, crackers and crisps of your choice.
 
Click on the stars to rate this recipe: