Egg rolls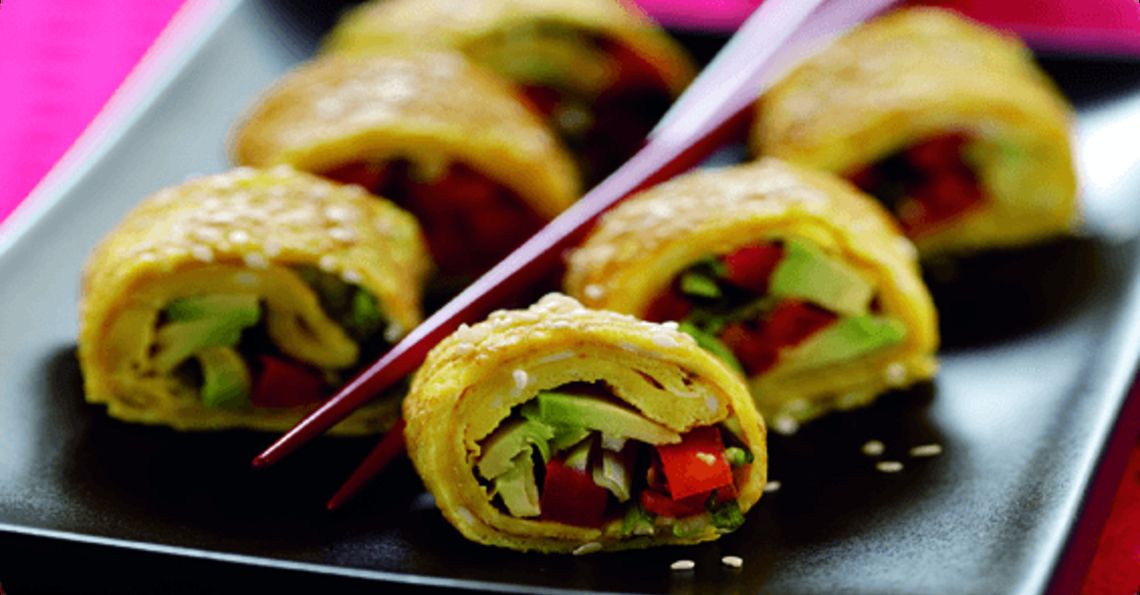 Serves: 4
Prep: 10 mins
Cook: 8 mins
Egg rolls make a tasty accompaniment to many meals.
Ingredients
2 tsp vegetable oil
8 large British Lion eggs
1 tbsp soy sauce
1 tbsp caster sugar
4 tbsp sesame seeds
1 red pepper, deseeded and thinly sliced
1 avocado, stoned, peeled and sliced
3 spring onions, shredded
soy sauce for dipping
Method
Scatter the sesame seeds on a plate. Heat a little of the oil in a large frying pan. Beat the eggs with the soy sauce and sugar then pour a quarter of the egg into the pan, cook over a high heat, without stirring until the base is golden and top almost set - about 2 mins.
Carefully lift and place cooked side down in the plate of sesame seeds. Dip until coated in seeds then lay out on a chopping board. Repeat to make 4 pancakes in the same way.
Place a row of pepper, avocado and spring onion slices down one side of each omelette, then tightly roll up enclosing the vegetables. Use a sharp knife to cut the egg rolls into about 6-8, 3cm wide pieces then serve with soy sauce.
Click on the stars to rate this recipe: