Roast dinner tart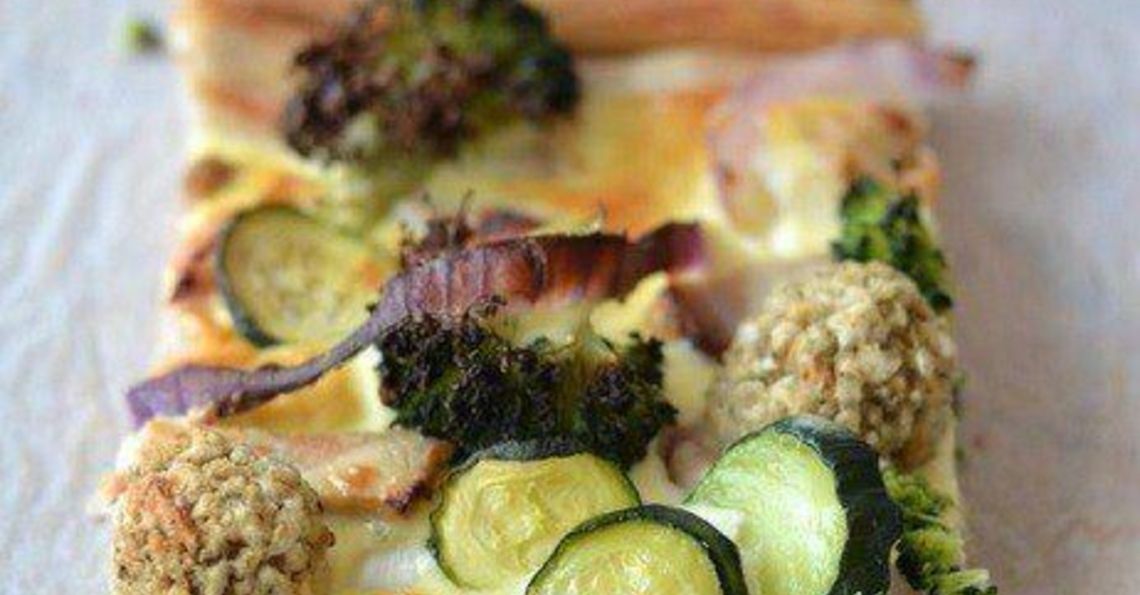 Serves: 4
Prep: 10 mins
Cook: 30 mins
Ingredients
1 sheet of puff pastry
Butter for greasing
Leftover meat, vegetables and stuffing
1 small red onion, sliced
2 large British Lion eggs
150g cream cheese
Salt and pepper
Method
Roll out the pastry into a rectangle that would cover a baking tray with raised sides.
Lay a sheet of baking paper onto the baking tray and grease with butter.
Lay the pastry sheet onto a tray, making sure that the pastry reaches up the sides of the tin.
Prick the base of the pastry with a fork and bake in a preheated 200C oven for approximately five minutes.
Cut the leftovers into bitesize pieces and scatter over the pastry with the onion slices.
Beat the eggs and cream cheese together and season to taste.
Pour the egg mixture over the vegetables and return to the oven for 20-25 minutes until golden brown.
Recipe courtesy of www.thecrazykitchen.co.uk
Click on the stars to rate this recipe: