Scrambled eggs with smoked salmon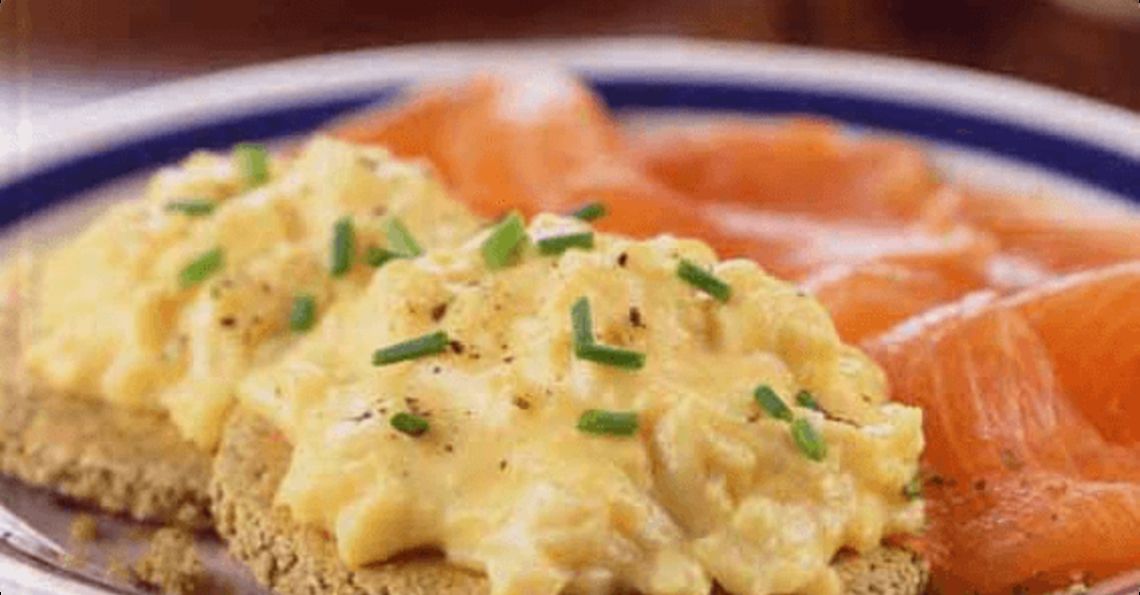 Serves: 4
Prep: 10 mins
Cook: 10 mins
Scrambled eggs with smoked salmon recipe
Ingredients
100g/4oz fine oatmeal
2.5ml/ 1/2tsp salt
pinch of bicarbonate of soda
15ml/1tbsp vegetable oil
15g/ 1/2 oz butter
8 large British Lion eggs
30ml/2tbsp milk
100g/4oz Scottish smoked salmon
chives to decorate
Method
Preheat the oven to 160C/350F/Gas Mark 4. Place the oatmeal, salt and soda in a large bowl. Stir in the oil and 30ml/2tbsp hot water and mix to a firm dough. Roll out on a lightly floured surface and use a 7.5cm/3 in cutter to press out 8 rounds, re-rolling as necessary. Bake for 8-10 mins or until golden and crisp.
To scramble the eggs: melt the butter in a non-stick pan over a low heat. Beat the eggs with the milk and salt and pepper to taste. Pour the eggs into the pan and cook over a gentle heat for 2-3 mins, stirring until the eggs are scrambled.
Place two warm oatcakes on each plate, spoon over scrambled egg and serve with slices of smoked salmon. Decorate with chives if liked.
Click on the stars to rate this recipe: