Scrambled sizzling salsa style eggs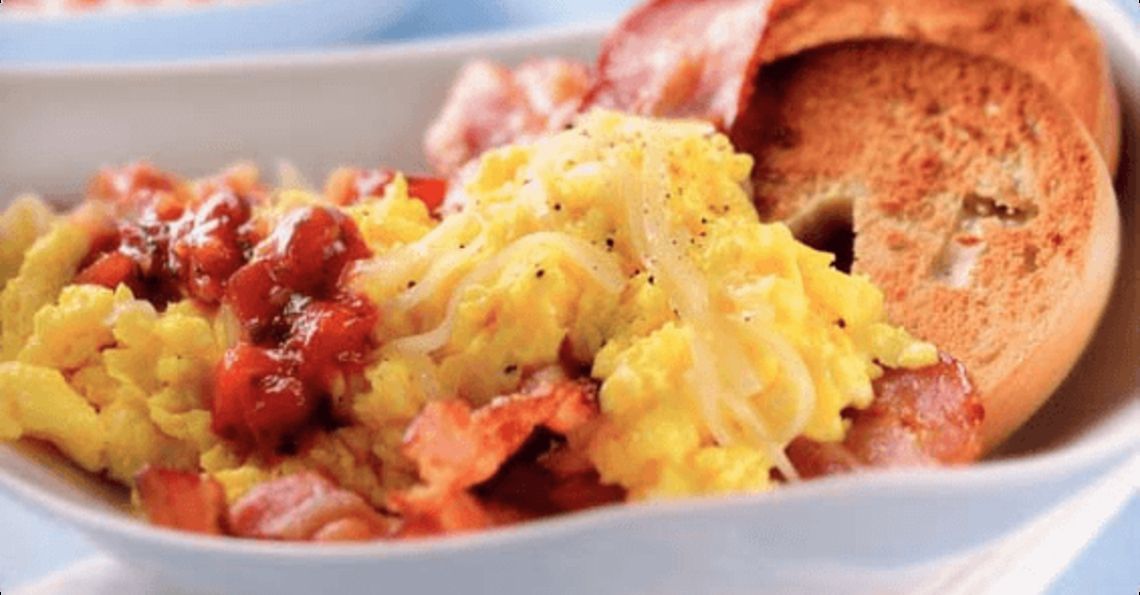 Serves: 4
Prep: 5 mins
Cook: 10 mins
A super salsa scrambled eggs recipe, enjoy a taste of Latin life.
Ingredients
225g/8oz maple cure streaky bacon
25g/1oz butter
8 large British Lion eggs
salt and freshly ground black pepper
30ml/2tbsp milk
50g/2oz Monterey Jack or Emmenthal cheese
4 bagels, split and toasted
ready made salsa sauce to serve
Method
Cook the bacon under a hot grill for 3-4 mins on each side until crisp and golden. Keep warm.
Melt the butter in a non-stick pan. Beat the eggs with seasoning and milk, then pour into the sizzling butter. Cook over a low heat, stirring until the egg begins to scramble. Stir in half the cheese and cook, stirring all the time until the eggs are creamy and cooked to your liking.
Divide the bagels between four plates, top with the scrambled egg, bacon and remaining cheese. Serve hot with salsa sauce.
Click on the stars to rate this recipe: