Spanish torrijas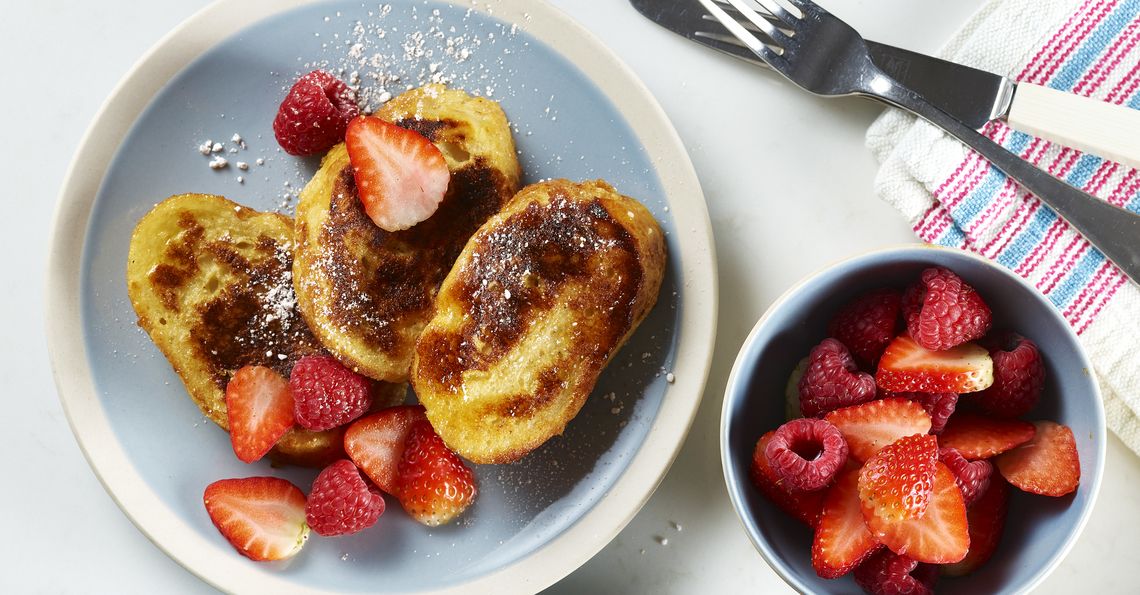 Serves: 4
Prep: 20 mins
Cook: 15 mins
Similar to French toast, these sweet golden slices make a great brunch or easy pud, piled high with fresh or frozen berries and sprinkled with cinnamon sugar.
Ingredients
3 British Lion eggs
150ml milk
1tsp vanilla extract
5 tbsp icing sugar, sifted
12 slices baguette, cut 1.5cm thick diagonally
Sunflower oil, for frying
1tsp ground cinnamon
300g berries, to serve
Method
In a large bowl, whisk the British Lion eggs with milk, vanilla and 2 tbsp icing sugar. 
Add the sliced baguette and turn until thoroughly soaked. 
Heat a little oil in a large non-stick pan over a medium heat, add a few soaked bread slices and cook for 1-2 minutes until deep golden then turn over and cook for a further minute. 
Transfer to a warm plate and repeat with the remaining slices. 
Mix together remaining icing sugar and cinnamon. 
Serve torrijas dusted with the sugar and berries.
Click on the stars to rate this recipe: