Sweet potato Spanish tortilla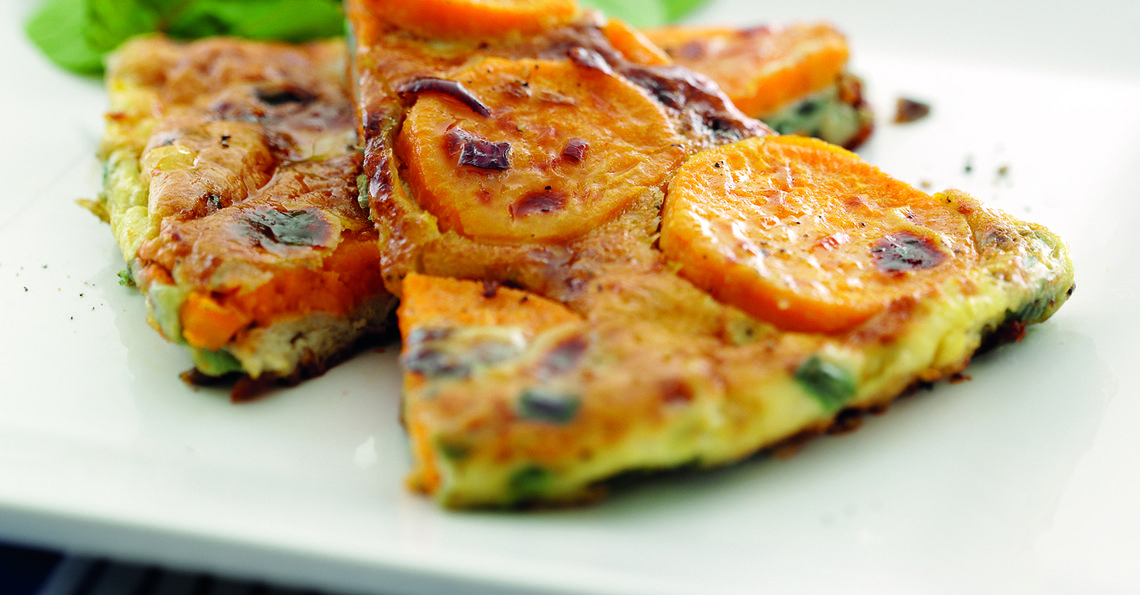 Serves: 1
Prep: 5 mins
Cook: 15 mins
This dish makes a great recovery meal as it provides plenty of carbohydrates (from the sweet potato) as well as good amounts of protein (from the eggs) in a ratio that promotes speediest muscle recovery. Sweet potatoes are used in this dish as they contain significant levels of beta-carotene and twice as much vitamin C as ordinary potatoes.
Ingredients
1 small sweet potato (175g), peeled and thickly sliced
1 tablespoon/15ml olive oil
1 small red onion, chopped
Salt and freshly ground black pepper
2 large British Lion eggs, beaten
Method
Cook the sweet potato in a small pan of boiling water for 5 - 6 minutes until just tender. Drain and set aside.
Pre-heat the grill to medium.
Heat the oil in an ovenproof frying pan and fry the onion over a medium heat for 3 – 4 minutes or until softened. Add the sweet potato and season to taste with the salt and pepper.
Pour in the eggs and cook for 1 - 2 minutes until the egg starts to set. Transfer to the grill and cook for 3 – 4 minutes or until the top of the tortilla is golden and the tortilla is cooked through.
Slide the tortilla onto a plate and cut into wedges. Serve with a simple salad.
Nutritional information, per serving:

| Calories | Protein | Fat | Saturates | Salt |
| --- | --- | --- | --- | --- |
| 421 | 24.8g | 22.2g | 4.2g | 0.6g |
Click on the stars to rate this recipe: