Veg-packed muffins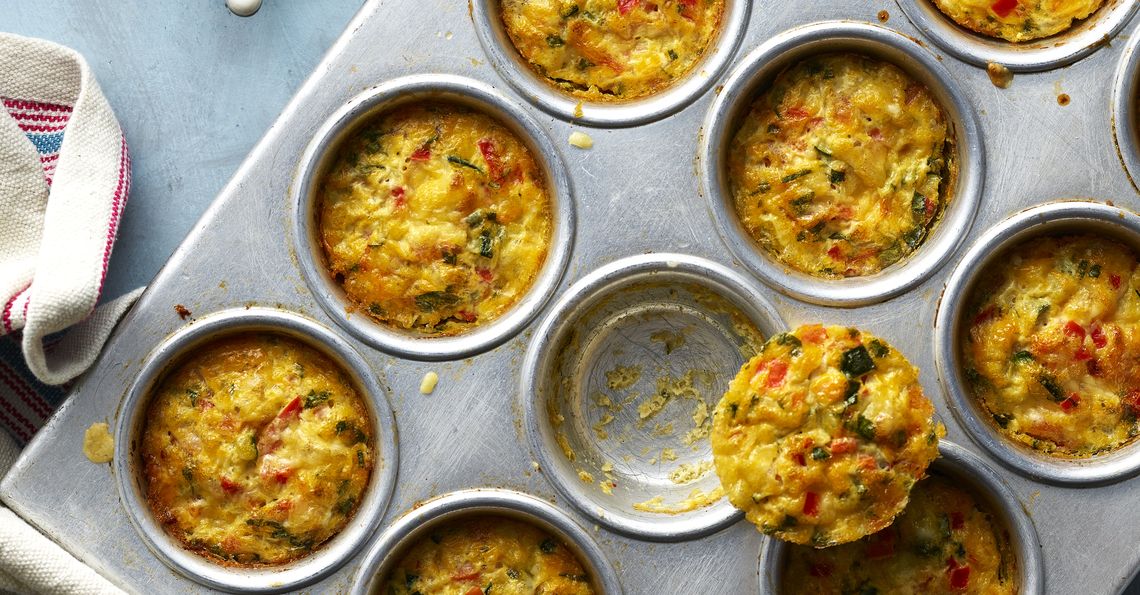 Serves: 12
Prep: 10 mins
Cook: 30 mins
Get veg into little ones by cutting it up small and adding to muffins. You can use whatever veg you have at home - frozen peas, sweetcorn, or butternut squash all taste great. Make a batch or two and keep in the freezer for up to a month.
Ingredients
1 medium carrot (about 100g)
1 courgette (about 150g)
1 medium pepper
½ tbsp sunflower or olive oil
6 large British Lion eggs
Basil springs, finely chopped (optional)
75g cheddar, coarsely grated
Method
Heat oven to Mark 5/190°C/170°C fan. Oil a muffin tin and finely chop vegetables no bigger than ½ cm. Add to a frying pan with the oil and cook over a medium heat for 6-8 mins until soft. 
Beat 6 large British Lion eggs in a bowl. Add cooked vegetables, most of the cheese and the basil, if using. Mix well, spoon into the muffin tin and top with remaining cheese.
Bake for 15-20 mins until cooked through, they should have a light spring when pressed in the centre. Cool for 15 mins before removing from the tin and enjoy. 
Cooks tips
Save time by chopping the veg in a food processor, pulsing the machine to avoid them being pureed. 
Click on the stars to rate this recipe: