Vegetable frittata with mushrooms, spinach and avocado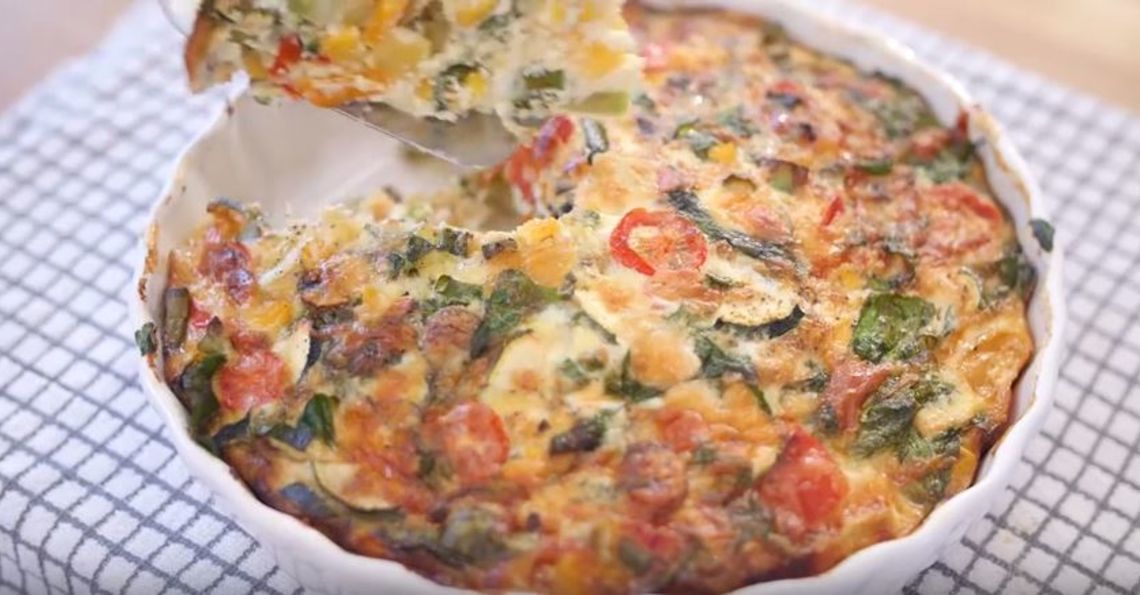 Serves: 4
Prep: 10 mins
Cook: 35 mins
Popular vlogger Barry Lewis of My Virgin Kitchen has created an amazingly tasty fully loaded vegetable frittata - a perfect main meal for the whole family!
Ingredients
8 British Lion eggs
8 cherry tomatoes, sliced
6 button mushrooms, sliced
Handful of fresh spinach
4 tbsp. sweetcorn
½ courgette, sliced
3 spring onions, sliced
1 pepper, sliced roughly
1 avocado, peeled and chopped into chunks
Handful of fresh parsley
Large handful of extra mature cheddar cheese
Sweet chili sauce and side salad to serve
Method
Add the vegetables and cheese into a bowl and stir with a spoon to combine the ingredients.
Crack the eggs into a separate bowl and beat them.
Mix the egg and vegetables together and season.
Pour the mixture into an ovenproof dish and add some cheese and black pepper on top.
Bake in the oven at 160C for 35 minutes or until golden.
Recipe courtesy of Barry Lewis of My Virgin Kitchen
Click on the stars to rate this recipe: