Perfect pancake recipes for Pancake Day!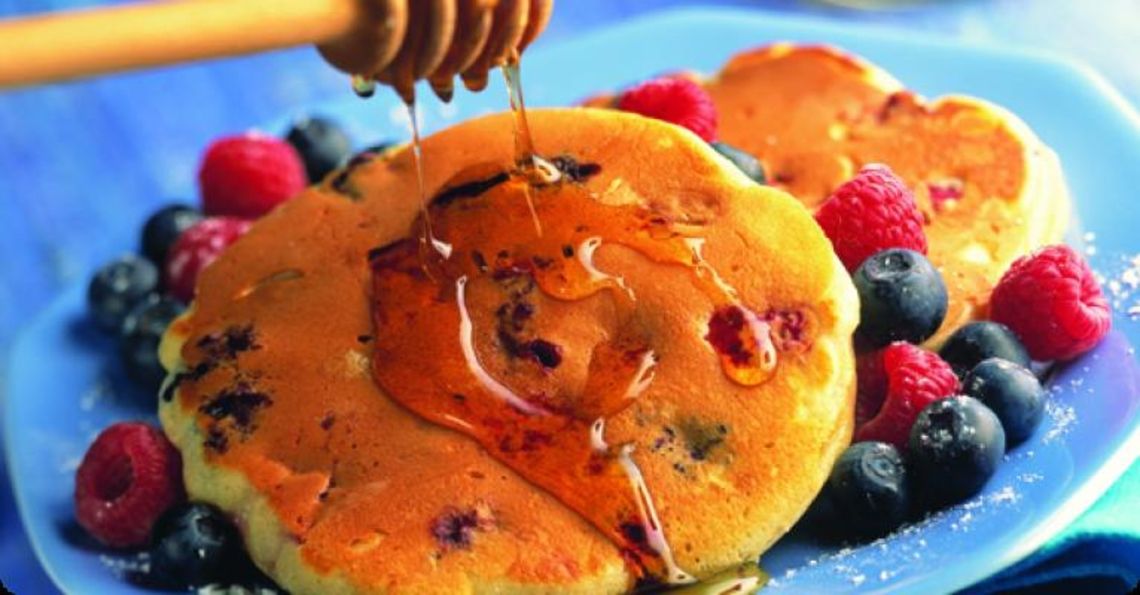 Shrove Tuesday is nearly upon us! Traditionally a day with religious roots that ushers in Lent, it's also known as Pancake Day for those who just want the excuse to eat something tasty! In Christianity, the idea was that people could use up their 'luxury foods' such as eggs and milk before giving them up for lent, but it is also believed that it has its root in paganism, where eating round pancakes to symbolise the sun welcomed the arrival of spring.
Whatever your beliefs, we thought it would be a good idea to round up some of our favourite pancake recipes so that you have something scrumptious on your plate next Tuesday.
Let's start off easy – if you're looking for something simple and traditional this classic recipe is easy to master and results in light fluffy pancakes which can be transformed with a range of tasty toppings such as jam, honey, chocolate spread or ice-cream. All you need is some eggs, flour, salt, water and milk. Easy peasy!
A few tips!
Use a quality (preferably heavy) non-stick pan and make sure that it's hot!
If you don't think you can pull off the flip, use a spatula.
In the unlikely event you have leftovers, leave them covered in the fridge and just gently heat them again in a pan for a few seconds to make them as good as new.
Next up on our selection for this year's Shrove Tuesday, these blueberry and raspberry pancakes give your creation a little extra zing. With the tartness of the berries and soft sweetness of the pancakes, you'll not only enjoy some healthy fruit but get a sweet treat at the same time. To round them off, serve with honey and more fresh berries before dusting with icing sugar for the full effect.
Looking for something a little fancier? This recipe is absolutely delicious and has a great combination of complementary flavours that go a little beyond berries and syrup. The rich sweetness of the caramelised onion chutney goes perfectly with the creamy tartness of the goat's cheese, rounded off by the soft taste of the thyme batter that surrounds them.
A dessert classic that's tasty in any form, these banoffee pancakes flatten the popular pudding pie into an ideal Pancake Day treat. Ready in just 20 minutes, this simple recipe combines the soft, sweet taste of bananas with smooth toffee to create heaven on a plate. Serve up with cream for the finishing touch and drizzle with sauce before serving.
If you love apples then this is the recipe for you! Tangy, tart and with a deep, rich flavour, these may remind you of the winter but are still tasty no matter the time of year. Although the texture is light and fluffy, the end result is satisfyingly dense and makes for really hearty, warming pancakes.
So there are just a few ideas, but of course we have a whole lot more pancake goodness to share with you!