Annabel Karmel's scrambled egg quesadillas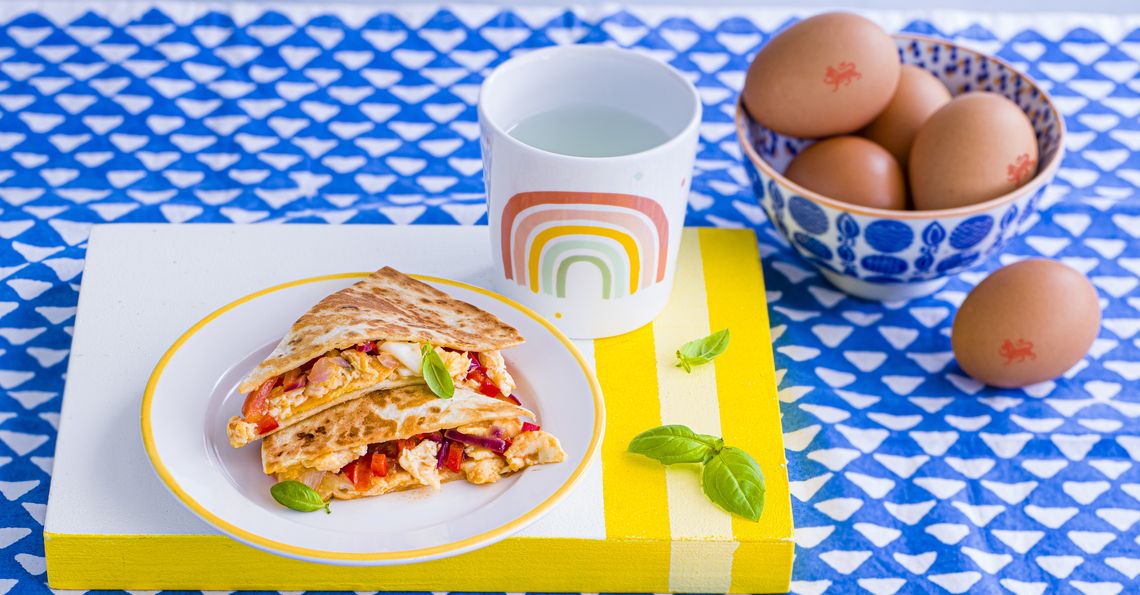 Prep: 5 mins
Cook: 5 mins
Ingredients
1 tbsp olive oil
¼ red onion, finely chopped
¼ red pepper, finely diced
4 cherry tomatoes, chopped
A knob of butter
2 large British Lion eggs, beaten
1 tbsp milk
2 tbsp Cheddar cheese, grated
2 mini tortilla wraps
Method
Heat the oil in a small frying pan. Add the onion and red pepper and fry for 3 to 4 minutes. Add the tomatoes and fry for 30 seconds, then spoon onto a plate.

Beat the eggs and milk together in a bowl. Wipe the pan clean then add the butter. When the butter is foaming, add the British Lion eggs and stir over the heat until lightly scrambled and spoon onto a plate.

Put one wrap onto a board. Top with the scrambled eggs and diced vegetables and sprinkle with cheese. Top with the second wrap and press down.

Place in a frying pan and heat until golden on both sides. Slice into three triangles and enjoy.
Click on the stars to rate this recipe: