Baby's first boiled egg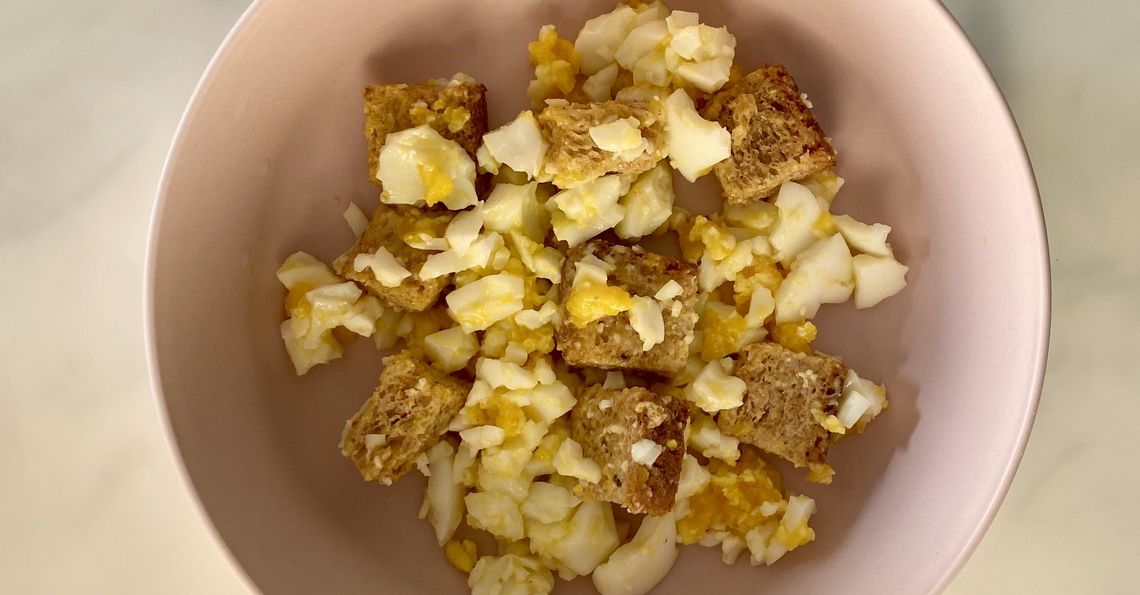 A recipe for baby's first boiled egg mashed with toast, ideal for feeding babies from six months or for baby-led weaning. 
Boiled eggs are not only a quick and easy early meal for babies but also guarantee you're giving your baby one of the most nutrient-dense foods around, important for small tummies in the early stages of weaning. Eggs are full of high-quality protein and packed with important vitamins such as vitamin D, minerals including iodine, and omega-3 fats. In this recipe, brown toast adds some carbohydrate and a little fibre.
It's important to give babies eggs in the early stages or weaning, at around six months of age, as this may help reduce the chances of developing an egg allergy, so boiled egg is an ideal early food.
Once your baby has enjoyed their first egg, you should keep them in their diet as this can also help protect them against future allergy.
Ingredients
1 British Lion egg
1 slice of brown (wheatgerm) bread
A little unsalted butter
Method
Boil the British Lion egg for 6 minutes. Cool under cold running water and peel off the shell, set aside.
Toast the bread and butter it, then cut into squares roughly into 1.5cm squares (no need to cut off the crusts).
Mash up the boiled egg lightly and mix in the toast squares, allowing them to soak up a little of the yolk.
Click on the stars to rate this recipe: