Annabel Karmel's dippy eggs with crumpet fingers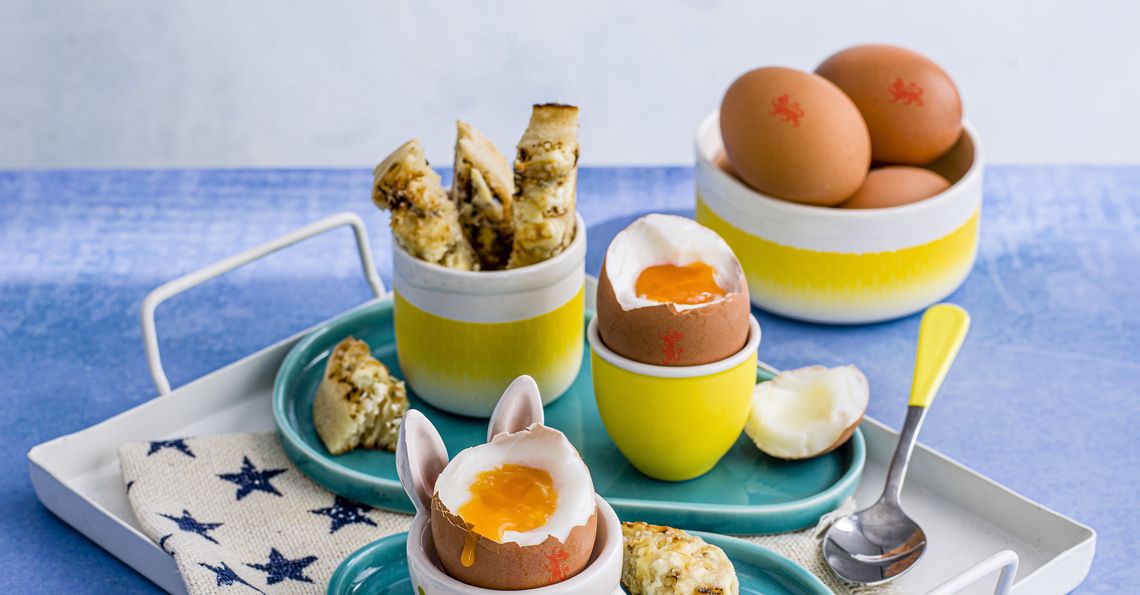 Suitable for: baby (7 months+)
Serves: 1 adult and 1 baby/toddler portion
Ingredients
2 large British Lion eggs
2 crumpets
1 tbsp cream cheese
40g Cheddar cheese, grated
Method
Put the British Lion eggs into a small saucepan and cover with cold water. Bring to the boil and cook for 4 minutes before placing in egg cups.

Preheat the grill.

Spread a little cream cheese on the crumpets. Top with the cheese and grill for 3 to 4 minutes until the cheese has melted. Slice into fingers.

Remove the top of the eggs. Dip the crumpet fingers into the eggs and enjoy.
Click on the stars to rate this recipe: