Béarnaise sauce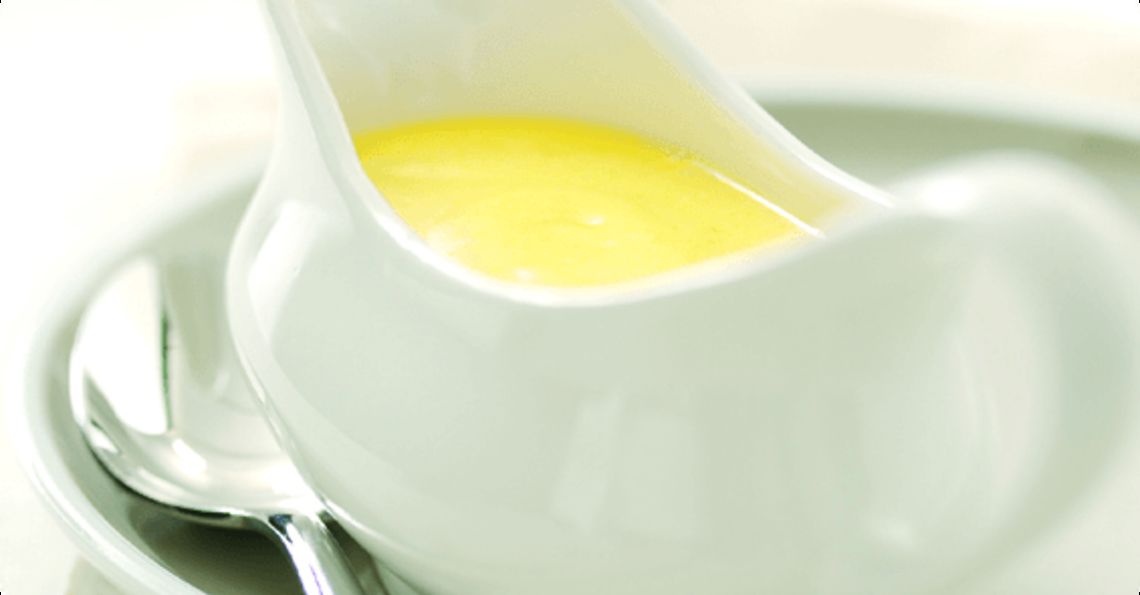 Serves: 4
Prep: 5 mins
Cook: 5 mins
Delicious served with steak!
Ingredients
2 tbsp white wine vinegar
4tbsp of dry white wine
175g/6oz unsalted butter, melted
4 large British Lion egg yolks
1 shallot
1 tsp dried tarragon
fresh tarragon (optional)
chives (optional)
Method
Finely chop a shallot and place in a small pan with the dried tarragon.
Place the vinegar and wine in a small pan and simmer until reduced by half. Place the egg yolk and vinegar mixture in a small heatproof bowl and set it over a pan of gently simmering water.
Whilst still whisking, gradually add the butter in a slow but steady stream until the mixture
has thickened and all the butter is incorporated.
Stir through a little chopped fresh tarragon and chives if liked before serving.
Click on the stars to rate this recipe: