Breakfast pizza with eggs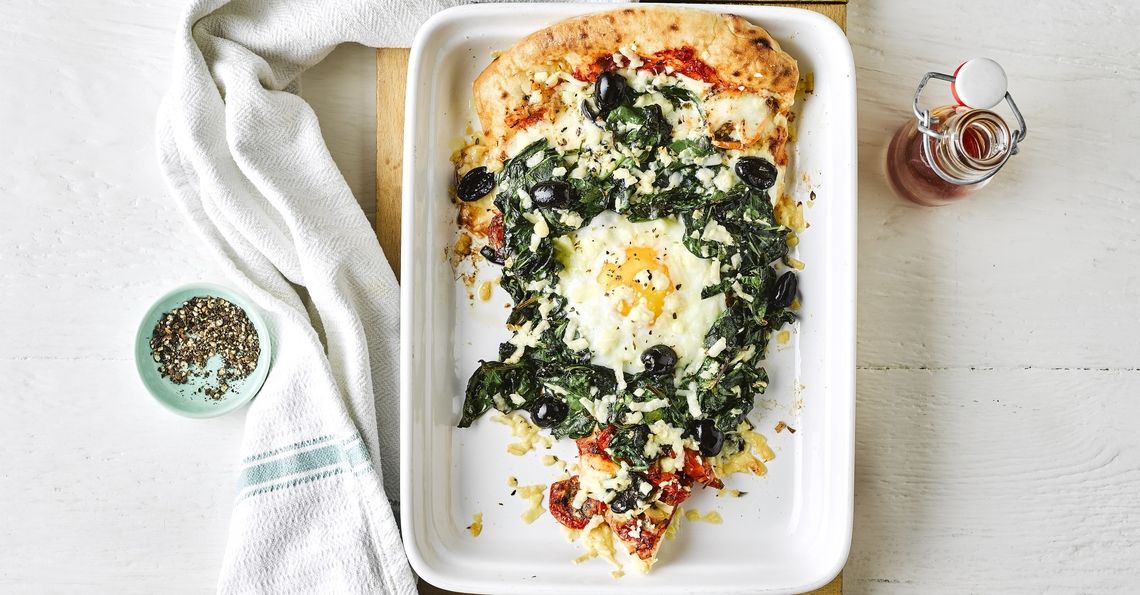 Serves: 1
Prep: 5 mins
Cook: 15 mins
Ingredients
1 tsp olive oil
1 small garlic clove, crushed
100g baby spinach leaves
A pinch of salt
Ground black pepper
1 slice leftover pizza
1 large British Lion egg
25g cheddar cheese, grated
A few black olives or halved cherry tomatoes (optional)
A pinch of dried oregano or mixed herbs
Method
Preheat oven to gas mark 6/200°C/180°C fan. Drizzle 1 tsp of oil in an oven proof dish, add the garlic, spinach and seasoning and stir well to mix and coat the leaves. Bake for 3 minutes until the leaves have wilted.
Remove the dish from the oven and take out the spinach leaves. 
Lay your slice of leftover pizza in the dish and top with the spinach leaves. Make a hollow and crack in the British Lion egg. 
Scatter over the cheese, olives, tomatoes, (if using) and herbs and season with black pepper. 
Bake for 12-15 mins or until the British Lion egg is set to your liking. Serve hot.
Click on the stars to rate this recipe: