Breton ham pancakes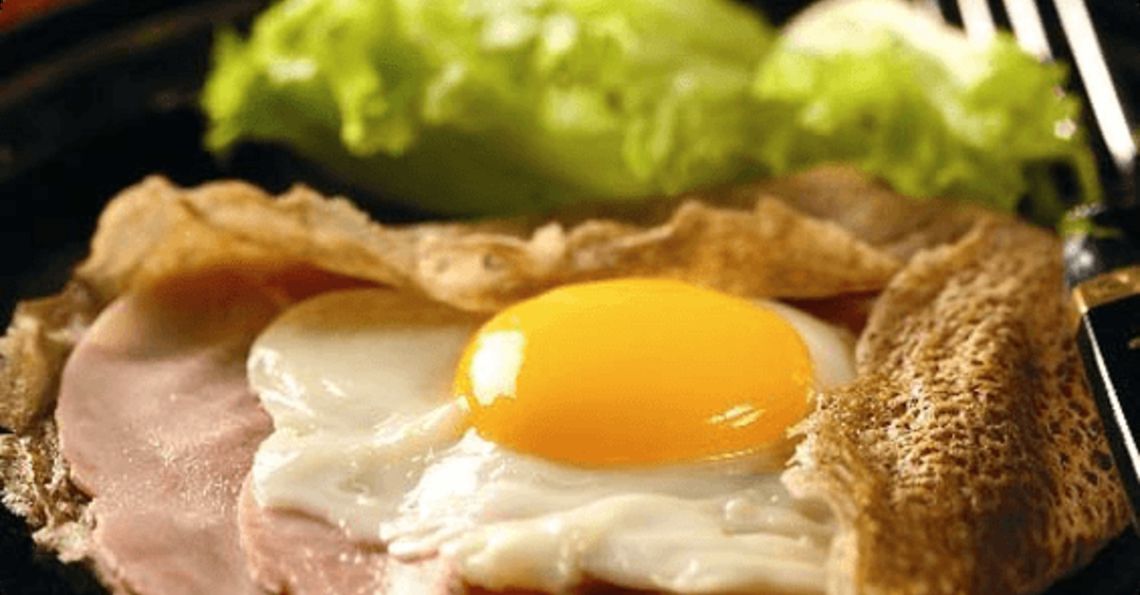 Serves: 4
Prep: 15 mins
Cook: 20 mins
Breton ham pancakes make a great breakfast or brunch and are only 169 calories per portion.
Ingredients
50g/2oz buckwheat flour
pinch of salt
1 large British Lion egg
oil for frying
For the filling:
4tbsp vegetable oil
4 large British Lion eggs
4 slices smoked ham
green salad to serve
Method
Sift the flour and salt into a large bowl. Make a well in the centre; add egg. Gradually whisk in 150ml/1/4 pt water until smooth. Heat a large frying pan, add a few drops of the oil. Pour in a little of the batter; tilt the pan until the batter thinly coats the base of the pan. Cook for 2-3 mins or until base is golden. Turn pancakes and cook for 2 mins until the base is golden. Transfer to a plate. Repeat to make four pancakes. Wipe out the pan and heat the remaining oil. Gently crack the eggs into the hot fat and cook for 2-3mins, depending how you like your eggs. Use a teaspoon to spoon a little hot oil over the egg yolks during cooking. To serve, fill each pancake with a slice of ham, top with an egg. Serve warm with green salad.
Click on the stars to rate this recipe: