Chicken and avocado cobb salad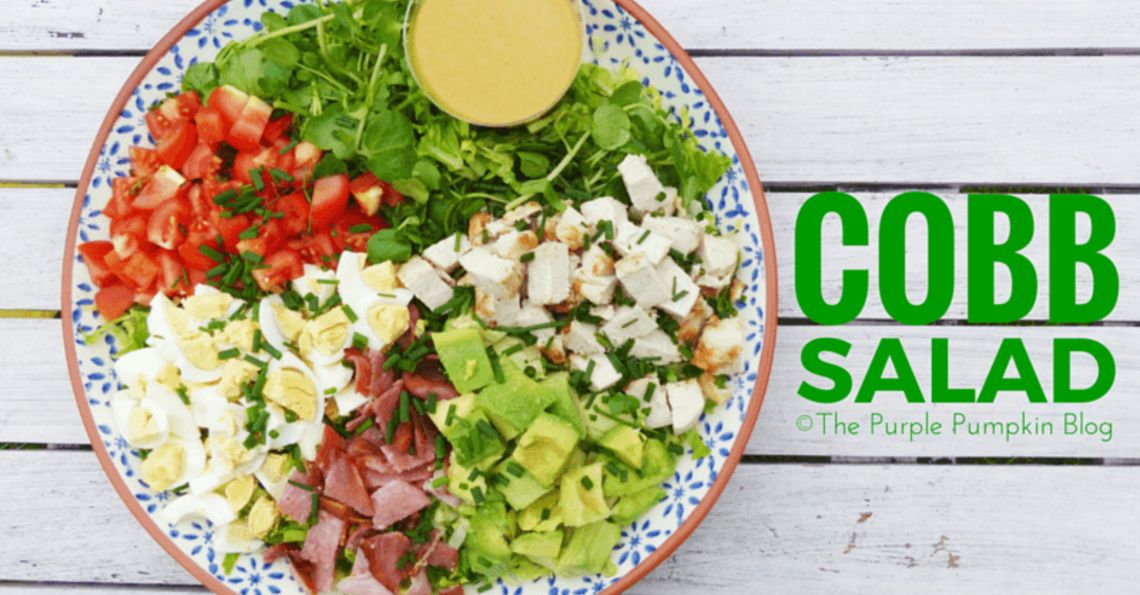 Serves: 4
Prep: 15 mins
Cook: 0 mins
Ingredients
For the salad:
Romaine lettuce, shredded
Watercress
Hard-boiled British Lion eggs
Grilled bacon
Cooked chicken
Avocados
Tomatoes
Chives
For the dressing:
1 part red wine vinegar
3 parts olive oil
Worcestershire sauce
Dijon mustard
1 garlic clove, crushed
Salt and pepper
Method
Shred the lettuce and spread it over a platter or bowl with the watercress.
Cut the eggs, bacon, chicken, avocado and tomatoes into bite size pieces. Arrange on top of the salad leaves.
Snip some chives and sprinkle over the top of the salad.
To make the dressing whisk together the vinegar and oil and season to your taste with the other ingredients.
Serve the dressing on the side, or pour over the salad at the last moment before serving.
Recipe courtesy of the Purple Pumpkin blog.
Click on the stars to rate this recipe: