Curried rice, egg and pepper frittata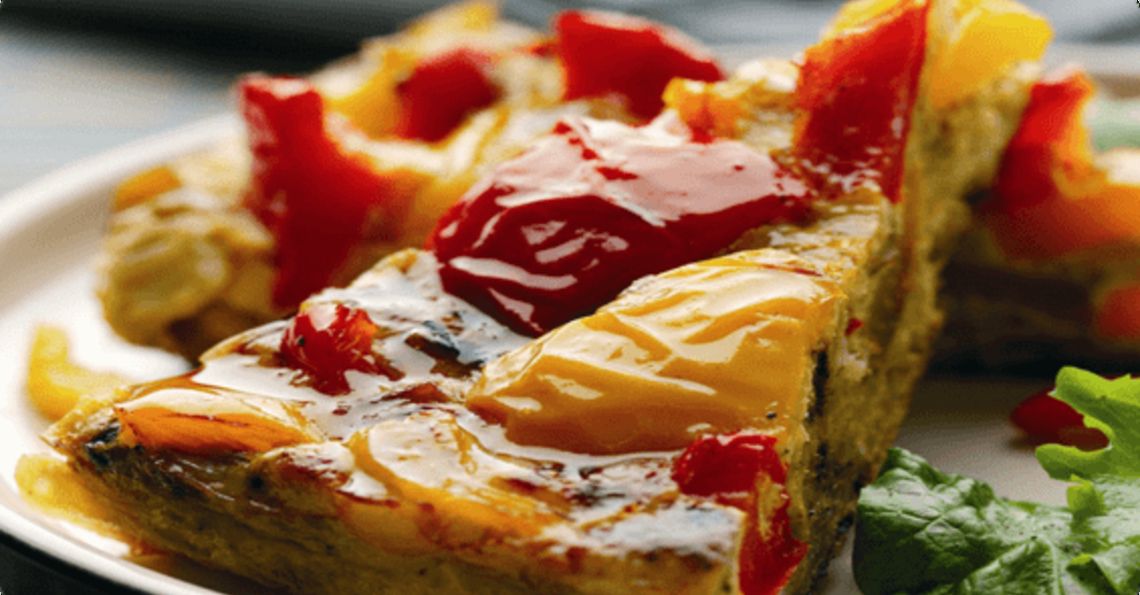 Serves: 4
Prep: 10 mins
Cook: 20 mins
Most supermarkets sell bags of 'economy' peppers which are all shapes and sizes. They taste the same and are such a bargain! Use any colour you like in this colourful supper dish. Use any kind of cooked rice you have leftover - brown, white long grain or basmati - they all work well in this recipe.
Ingredients
30ml/2tbsp vegetable oil
1 onion, chopped
3 peppers, deseeded and cut into chunks
225g/8oz cooked rice
15ml/1tbsp medium curry paste or 5ml/1 tsp curry powder
6 large British Lion eggs
salt and freshly ground black pepper
Method
Heat a large non-stick frying pan and add the oil, onion and peppers. Sauté over a medium heat for 6-8 mins or until they are golden.
Add the rice and curry paste or powder and cook for 1 min, stirring.
Beat the eggs with seasoning, then pour into the pan and cook for 1 min, stirring until the egg has begun to set. Shake the pan to level the surface, cover with a baking sheet or lid and cook for 6-8 mins or until the egg has almost set.
Pop the pan under a hot grill and cook for a further 2 mins or until all the egg is set and the top is golden. Serve in wedges with a tomato salad.
Click on the stars to rate this recipe: