Tomato and ham cheese soufflé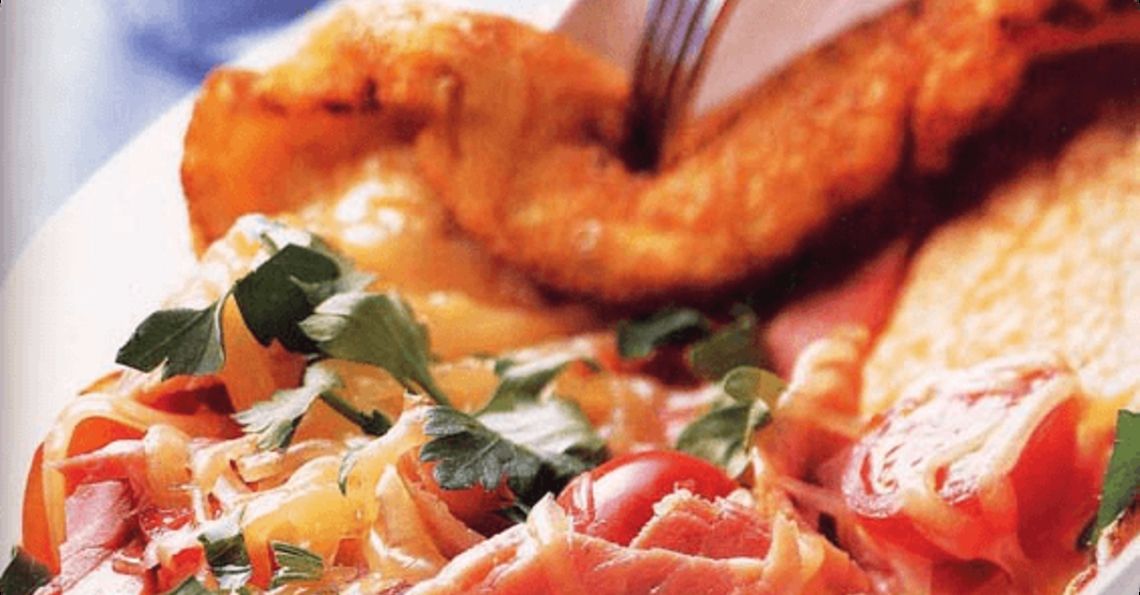 Serves: 1
Prep: 6 mins
Cook: 4 mins
This delicious soufflé is also incredibly good value.
Ingredients
2 large British Lion eggs
1 teaspoon wholegrain mustard
15g (1/2 oz) butter
100g (3 1/2oz) cherry tomatoes, halved
1 slice cooked ham, cut into strips
25g (1oz) mature Cheddar, grated
salt and freshly ground black pepper
Method
Beat the egg yolks with the mustard and salt and pepper. Whisk the egg whites in a clean bowl until they form soft peaks. Gently fold the whites into the egg yolks.
Preheat the grill to high. Melt the butter in a medium omelette pan and when sizzling pour in the egg mixture. Cook over a medium heat for 1-2 minutes or until the base is golden.
Place the omelette under the hot grill and cook for a further 1-2 minutes or until the top is golden. Scatter over the tomatoes, ham, cheese and fold in half. Serve immediately.
Click on the stars to rate this recipe: