Devilled eggs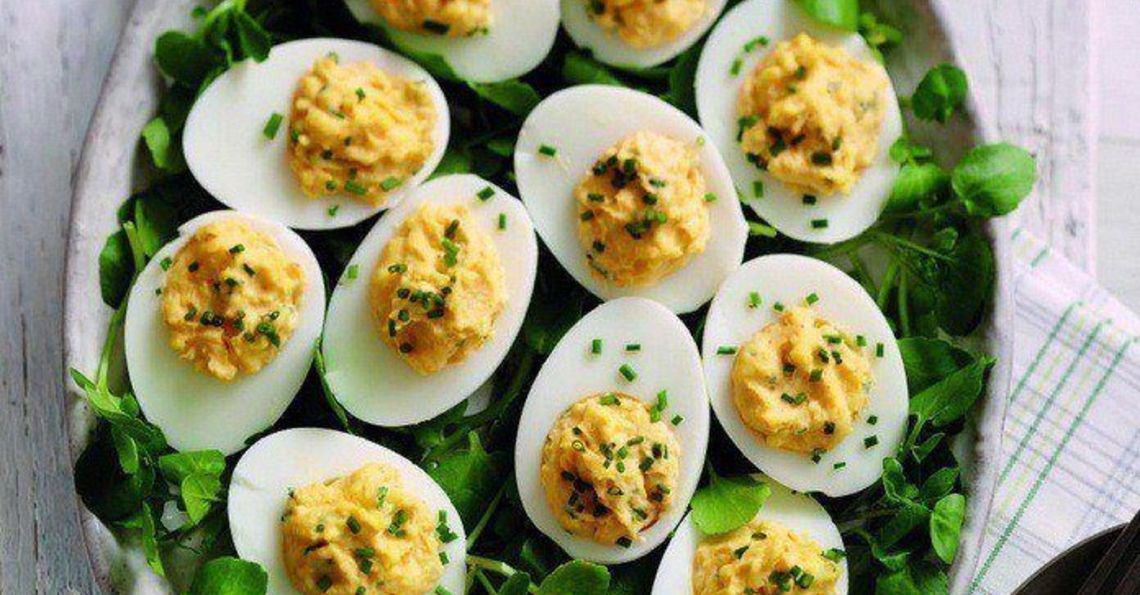 Serves: 6
Prep: 10 mins
Cook: 7 mins
Ingredients
12 large British Lion eggs
4 tbsp. mayonnaise
3 tbsp. snipped fresh chives
1 tbsp. Dijon mustard
A dash of Tabasco
Salt and freshly ground black pepper
Watercress leaves to serve
Method
Place the eggs in a medium pan, cover with cold water. Bring to the boil over a moderate heat, then boil for 7 minutes. Remove the eggs from the heat, drain and rinse in cold water. Tap the shells all over, then peel away and discard. Rinse the eggs then cut each in half lengthways.
Carefully shake the egg yolks out of the whites into a bowl - reserve the whites. Mash the egg yolks with mayonnaise, chives, mustard and add Tabasco and salt and pepper to taste.
Heap the egg yolk mix into the egg whites. Take a large plate and arrange the lettuce or watercress over it, nestle the devilled eggs on the bed of watercress and serve. If not serving straight away, loosely cover with clear film and chill until ready to serve.
Tip: Arranged on a bed of watercress these make a great nibble with drinks or a party food.
Click on the stars to rate this recipe: