Double chocolate mousse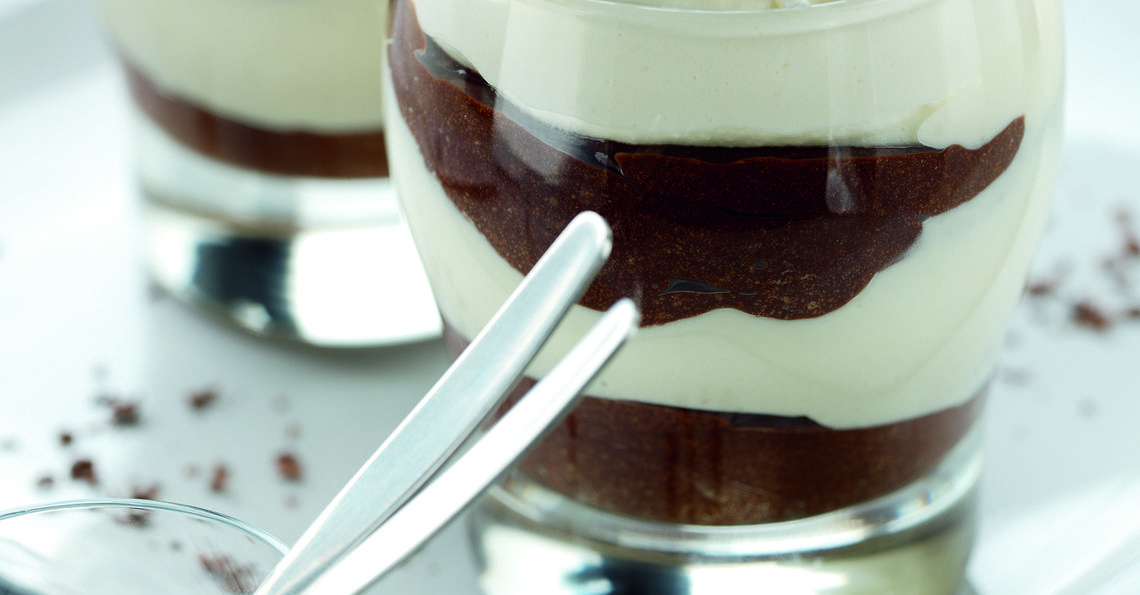 Serves: 4
Prep: 10 mins
Cook: 0 mins
A recipe for chocoholics. This luxurious chocolate dessert is ideal for entertaining and will make sure that there are plenty of empty plates.
Ingredients
100g/4oz plain chocolate
100g/4oz white chocolate
150ml / 1/4pt double cream
3 large British Lion eggs, separated
2 tbsp / 30ml orange flavoured liqueur, brandy or rum (optional)
grated chocolate or cocoa to decorate
Method
Break the two chocolates into 2 small bowls, melt in the microwave or place one at time over a pan of simmering water. Cool slightly.
Lightly whip the cream until it forms soft peaks. Whisk the egg whites in a separate bowl until they are shiny and stiff.
Stir the liqueur and 2 egg yolks into the dark chocolate then fold in one third of the cream and half the egg whites.
Stir the remaining egg yolk into the white chocolate then fold in the remaining cream and egg whites. Layer the two mousses into four glasses and decorate with grated chocolate. Chill for at least 1 hour before serving.
Click on the stars to rate this recipe: