Egg and avocado tortilla wraps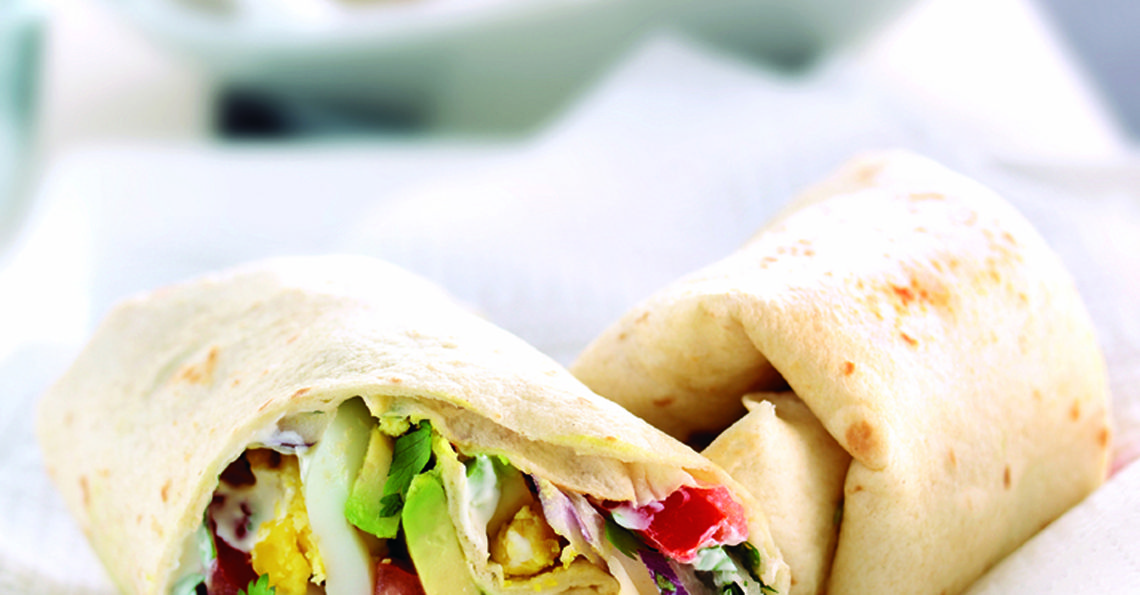 Serves: 4
Prep: 10 mins
Cook: 7 mins
A refreshing change from sandwiches, this tortilla wrap with eggs and avocado will ensure a tasty vegetarian lunch.
Ingredients
4 large British Lion eggs
4 tomatoes, diced
1 small red onion, chopped
45ml/3tbsp chopped fresh coriander
salt and freshly ground black pepper
1 avocado
juice of half a lime
4 large flour tortillas
4 tbsp soured cream
Method
Place the eggs in a small pan of cold water. Bring slowly to the boil, then cook for 7 mins. Drain, rinse in cold water, tap the shell all over and remove. Slice the eggs.
Mix the tomatoes, onion and coriander together with seasoning. Peel, stone and slice the avocado then toss the slices in the lime juice.
Lay the flour tortillas out on the work surface, spread a spoonful of soured cream over each, then divide the tomato mixture, eggs and avocado evenly between the tortillas.
To roll up the tortillas, fold over two of the edges, then start at a non-folded edge and roll up the tortillas enclosing the filling. Place seam side down. Eat straight away or wrap for up to 3 hours before serving.
Click on the stars to rate this recipe: