Egg strip Summer salad with avocado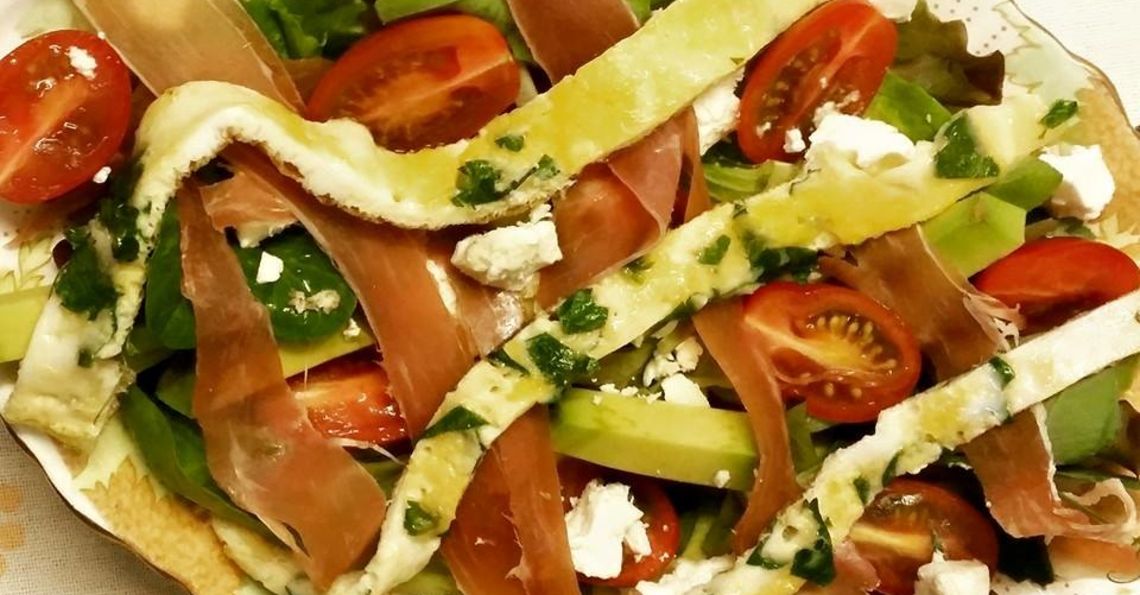 Serves: 1
Prep: 10 mins
Cook: 5 mins
Ingredients
1 British Lion egg
Flat leaf parsley
Salad leaves
1 Avocado
Feta
Baby plum tomatoes
Prosciutto ham
Method
1. Slice some ripe avocado and tomatoes. Place the salad leaves in a bowl with the avocado and tomato and crumble over some feta.  Drizzle with a little olive oil and add some strips of prosciutto.
2. Finely chop a bunch of flat leaf parsley and whisk together with two free range British Lion eggs.
3. Warm a little olive oil in a small frying pan and pour in the egg and cook on a medium heat until the top is firm, creating a very thin simple omelette.
4. Allow to cool slightly before removing from the pan and slicing into thin strips.
5. Place on top of your salad and eat hot or cold.
Recipe courtesy of Vintage Folly.
Click on the stars to rate this recipe: