Eggnog recipe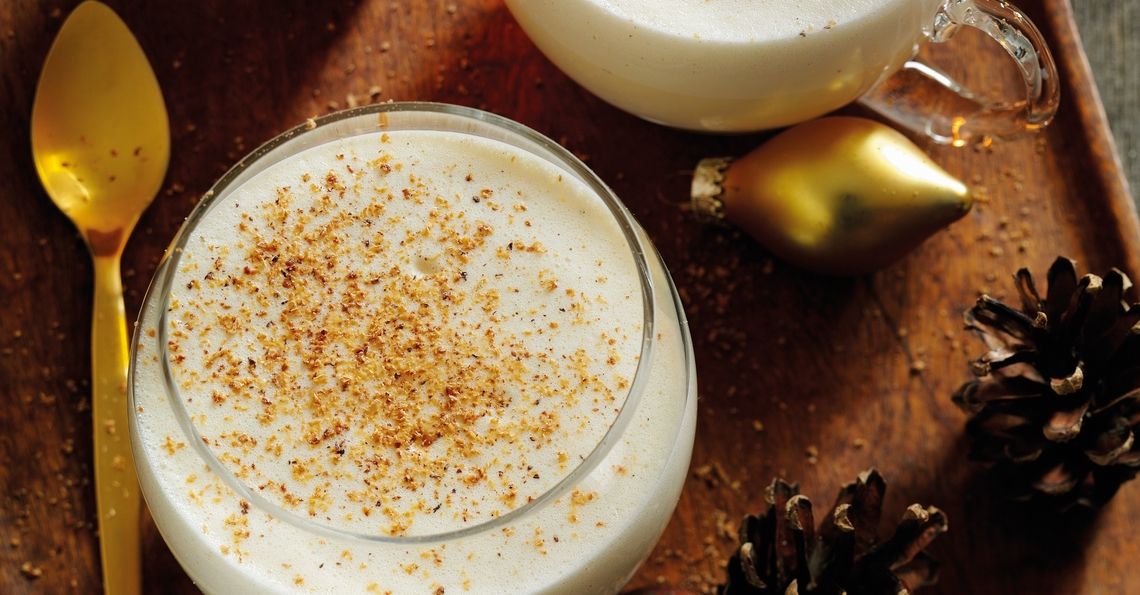 Serves: 8
Prep: 240 mins
Cook: 15 mins
A true Christmas classic, eggnog is just as tasty any time of the year and is easier to make than you think. The origins of this old recipe show that it was favoured by aristocrats as an indulgent drink and has been a favourite for centuries with very little changing in its ingredients over the years.
Combining fresh eggs, sugar, cream, cinnamon, nutmeg and vanilla with a dash of brandy or whisky, our eggnog is fantastically flavoursome and smooth to warm you up from head to toe. Cheers to that!
Ingredients
750ml whole milk
250ml double cream
5 British Lion eggs, separated
100g caster sugar
200ml dark rum, brandy or bourbon
2 tsp vanilla extract
2 tsp ground cinnamon
1 tsp freshly ground nutmeg, plus extra to serve
Method
In a large saucepan gently heat the milk, cream, vanilla and spices. Bring to the boil and remove from the heat.
In a large bowl whisk together the egg yolks and sugar until pale and light, add the hot milk, return to the heat and cook gently for 3 minutes.
Remove from the heat, add the alcohol and cool completely. Stand the pan in a sink of cold water to cool faster. Chill for at least 4 hours or up to 2 days.
Before serving, whisk egg whites in a large bowl to form soft peaks. Gently whisk into the chilled egg nog, grate over extra nutmeg and serve.
Cooks tips
For recipes where the eggs remain raw or undercooked, like mayonnaise, always ensure that you use British Lion eggs which are produced to the highest standards of food safety.  Dishes that contain raw or  partially cooked eggs should be eaten immediately or, if not, stored in a fridge.
Click on the stars to rate this recipe: