Eggs en cocotte with smoked haddock, leeks and chives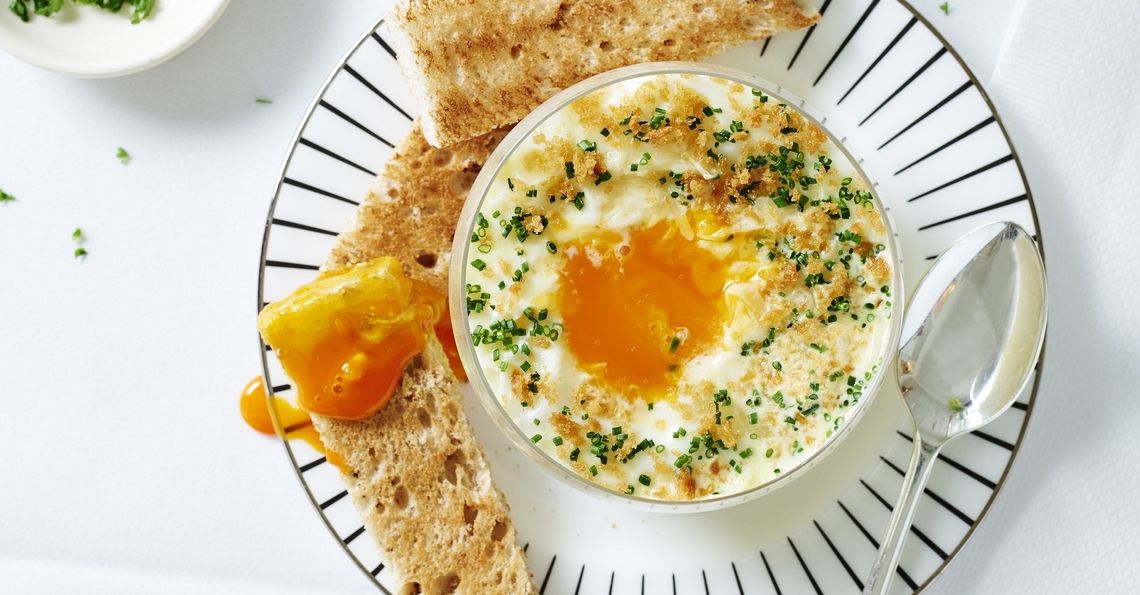 Serves: 1
Prep: 10 mins
Cook: 25 mins
A recipe for eggs en cocotte with smoked haddock, leeks and chives.
Ingredients
10g butter
20g leeks, finely sliced
20g smoked haddock, diced
1 large British Lion egg
1/2 tsp chives, finely chopped
1 tbsp double cream
A pinch of salt and pepper
Method
Gently heat a medium pan. Add the butter until it melts and then add in the leeks. Cook the leeks until they are soft and translucent.
Place the leeks into an individual ovenproof dish and spoon the diced smoked haddock on top. Season with salt and pepper.
Make a little well in the haddock and leek mixture and crack the egg into the hole. Spoon the double cream on the top.
Set the oven at 170C. Place the dish into a tray of water and bake the eggs in the oven for approximately 15 minutes.
To serve remove the dish from the oven, take it out of the tray of water and place it on a plate. Sprinkle it with chopped chives to finish.
Click on the stars to rate this recipe: