Eggs Benedict with cheat's hollandaise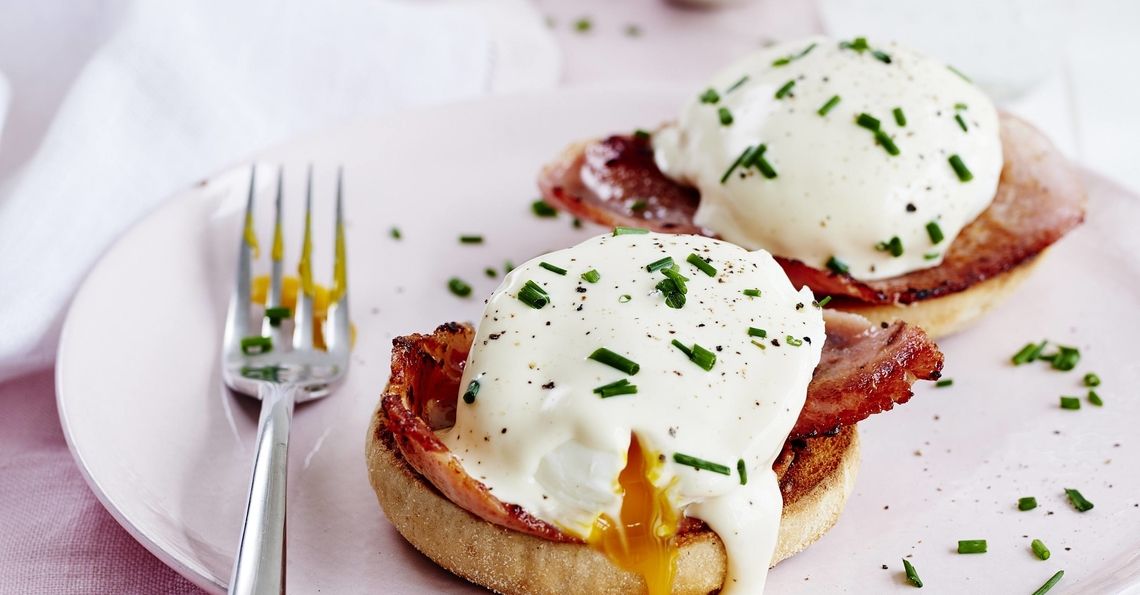 Serves: 1
Prep: 5 mins
Cook: 10 mins
Ingredients
2 large British Lion eggs
2 rashers of smoked back bacon
1 English muffin
3 tbsp mayonnaise
1 tsp Dijon mustard
A squeeze of lemon juice
1/2 tbsp chopped chives
Method
Bring a large saucepan of water to just below a simmer. Stir the water to create a whirlpool effect. Crack an egg into a small bowl and as the whirlpool is dying down carefully drop the egg into the water. Leave to poach for about three minutes, until the white is set and the yolk is still runny. Then remove with a slotted spoon. Repeat with the second egg.
In the meantime, heat a griddle pan over a high heat and add the bacon. Cook for around 3-4 minutes. Then turn over and continue to cook for a further 2-3 minutes or until cooked to your liking.
Slice the English muffin in half and toast until golden. Top each half with the bacon and a poached egg.
Combine the mayonnaise, Dijon mustard and lemon juice in a small bowl and season to taste. Spoon over the eggs. Then sprinkle with chives and an additional grating of black pepper.
Click on the stars to rate this recipe: