Full English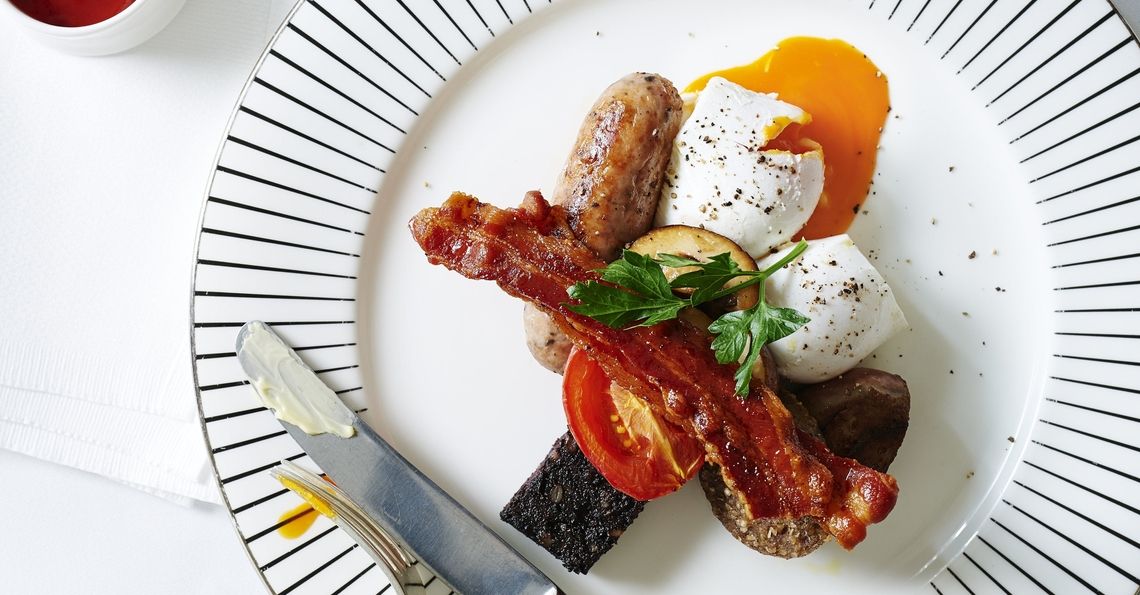 Serves: 1
Prep: 5 mins
Cook: 15 mins
A take on the classic full English breakfast
Ingredients
2 large British Lion eggs
1 sausage
1/2 grilled tomato
2 rashers of smoked pancetta
1 lambs kidney, sautéed
Black pudding
2 chestnut mushrooms, sautéed
White pudding
Method
To poach the eggs, fill a large deep pan with water and a splash of vinegar and bring to a rapid boil.
Crack each egg into an individual small bowl.
When the water comes to a boil, add in the eggs one at a time, letting them sink down to the bottom of the pan, they should form a teardrop shape.
Turn the pan down to a simmer and cook the eggs for three minutes for a runny yolk or five minutes for a harder yolk. Remove each egg with a slotted spoon and drain on a kitchen towel.
Place the sausage, pancetta, tomato, black pudding and white pudding under the grill and grill to your liking.
Sautee the mushrooms and lamb kidney in butter for 4 – 5 minutes.
Click on the stars to rate this recipe: