Eggs with salmon and brioche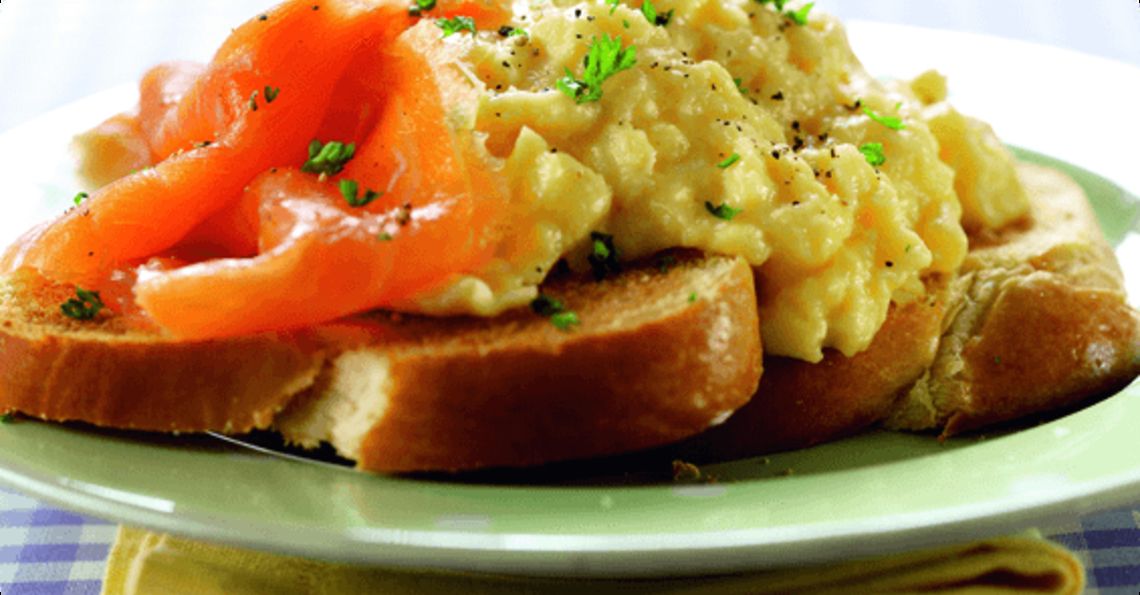 Serves: 4
Prep: 5 mins
Cook: 5 mins
Eggs with salmon and brioche - a delicious brunch or lunch recipe that is quick to prepare. A refreshing change from sandwiches.
Ingredients
8 slices brioche bread
8 large British Lion eggs
4 tbsp milk or single cream
salt and freshly ground black pepper
knob of butter
4 slices smoked salmon
chopped fresh parsley to garnish
Method
Toast the bread under the grill or in a toaster. Beat the eggs and milk or cream together with seasoning.
Melt the butter in a medium pan (non-stick makes cleaning easier!) add the egg mixture and cook, stirring, over a low heat for 4-5 mins or until the eggs are scrambled to your liking.
To serve, divide the eggs between the toast and top with the smoked salmon and parsley. Serve straight away.
Click on the stars to rate this recipe: