Falafel Scotch eggs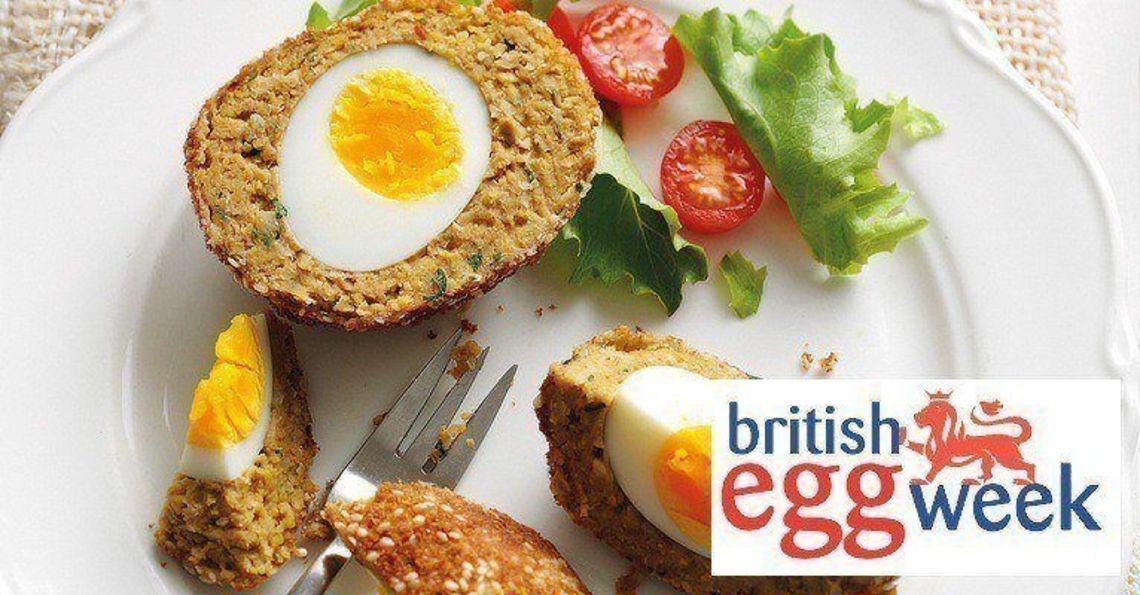 Serves: 4
Prep: 20 mins
Cook: 25 mins
Enjoy delicious falafel Scotch eggs. Serve the eggs warm or cold with salad leaves.
Ingredients
6 British Lion eggs
A dash of vegetable oil
1 onion, chopped
1 garlic clove, crushed
1 tsp ground cumin
1 tsp ground coriander
½ tsp chilli flakes
2 (400g) cans of chickpeas
3 tbsp chopped fresh coriander
150g fresh wholemeal breadcrumbs
2 tbsp sesame seeds
Vegetable oil for frying
Method
Heat a small frying pan, add the oil, onion and garlic and fry for 4 minutes until soft. Add the spices (ground cumin, ground coriander and chilli flakes) and cook for 30 seconds.
Tip the onions into a food processor with the drained chickpeas, fresh coriander, half the breadcrumbs and one egg. Blitz until a rough paste forms.
To boil the eggs, place them in a small pan, cover with cold water, add a pinch of salt and place the pan on a high heat. When the water is almost boiling, gently stir the eggs and boil for 7 minutes.
Drain the eggs, cool them under cold running water. When cool enough to handle, tap the shells all over and peel away. Cool.
Divide the chickpea mixture into four. Flatten a quarter of the mixture in your hand, place an egg in the middle, and then wrap it around the egg, firming it to make a neat oval shape. Repeat with the other eggs.
Scatter the remaining breadcrumbs on a plate with the sesame seeds. Beat the remaining egg then pour into a shallow dish.  Dust the boiled eggs with a little flour; roll in the beaten egg, then the breadcrumbs until evenly coated.
You can deep-fry or bake the eggs. To deep-fry: Heat the oil in a deep fat fryer to 170C, then add the eggs two at a time and fry for 5 minutes, turning until golden all over. Remove with a slotted spoon and drain on kitchen paper.
Or to oven bake: Brush the eggs with olive oil and place in a baking tray. Bake at 200C/Fan 180C/Gas Mark 6, until golden and crisp, turn half way through cooking.
Click on the stars to rate this recipe: