Feta & pea omelette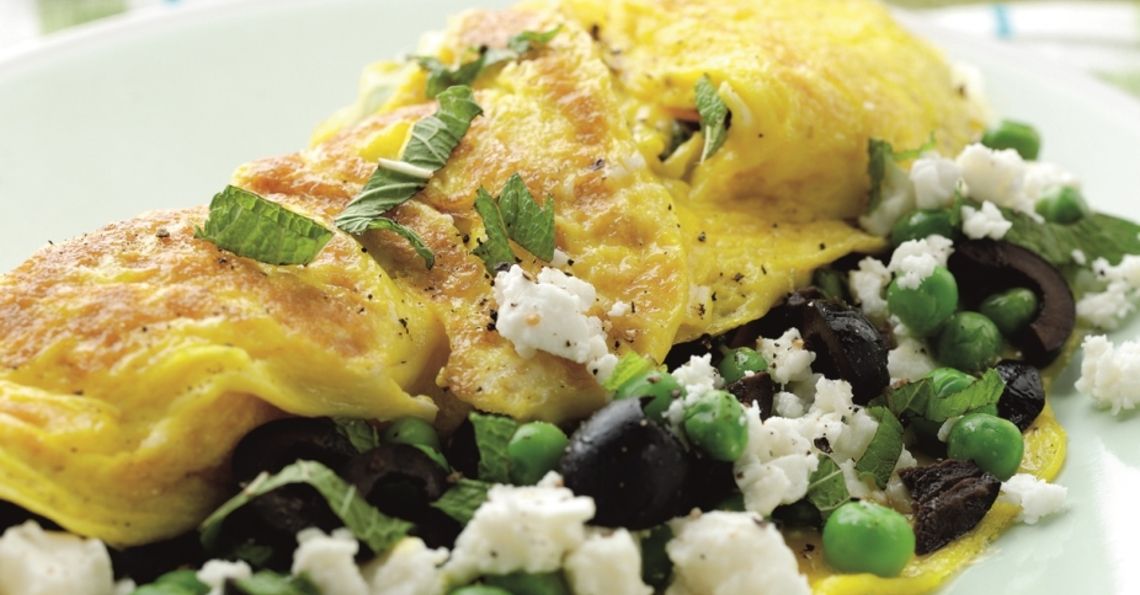 Serves: 1
Prep: 10 mins
Cook: 5 mins
Feta chees & minted pea omelette - a tasty omelette with some delicious ingredients.
Ingredients
50g/3oz frozen peas
50g/2oz feta cheese, crumbled
15ml/1 tbsp fresh chopped mint
25g/1oz pitted back olives, sliced
3 large British Lion eggs
1 knob of butter
salt and freshly ground black pepper
Method
Cook the peas in boiling water for 2 mins. Drain and place in a bowl, add the cheese, mint and olives and season with black pepper.
Beat the eggs with 15ml/1tbsp water and seasoning. Melt the butter in a medium pan, add half the eggs and cook for about 2 - 3mins. Use a spatula to push the cooked egg into the centre of the pan until no more runny egg remains.
Scatter the pea mixture down the centre of the omelette, cook for 30 seconds more. Tip the omelette out onto a plate and serve straight away.
Click on the stars to rate this recipe: