Spiced vegetable omelette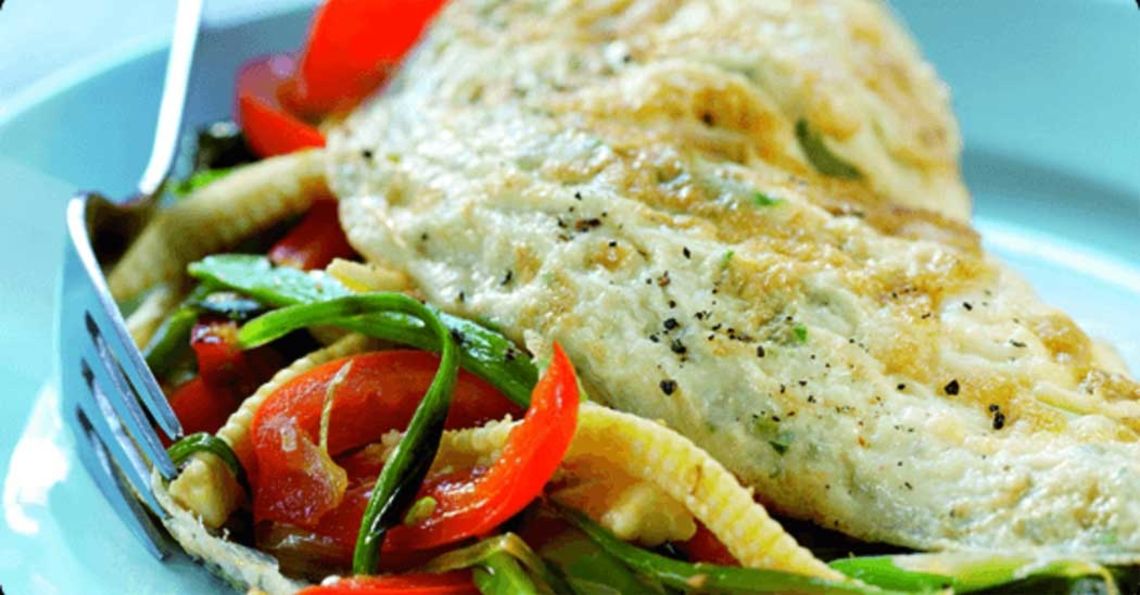 Serves: 1
Prep: 5 mins
Cook: 4 mins
This spiced vegetable omelette is quick to prepare and makes an ideal meal for vegetarians.
Ingredients
Half a red pepper, deseeded and sliced
50g mangetout, shredded
50g baby corn, shredded
2 spring onions, shredded
1 tbsp Thai sweet chilli dipping sauce
1 tsp olive oil
2 large British Lion eggs
2 tbsp chopped fresh coriander
salt and freshly ground black pepper
Method
Heat half the oil in a medium non-stick frying pan, add the vegetables and stir fry for 2 mins. Transfer to a dish and stir in the chilli sauce.
Beat the eggs with the coriander and seasoning. Return the pan to the heat and pour in the eggs. Cook, stirring with a spatula to push the set egg into the centre of the pan, until there is no more runny egg left. Cook for a further 30 seconds until the base is golden.
Scatter the vegetables over the omelette and fold it over. Serve with more chilli dipping sauce if liked.
Click on the stars to rate this recipe: