Flamenco eggs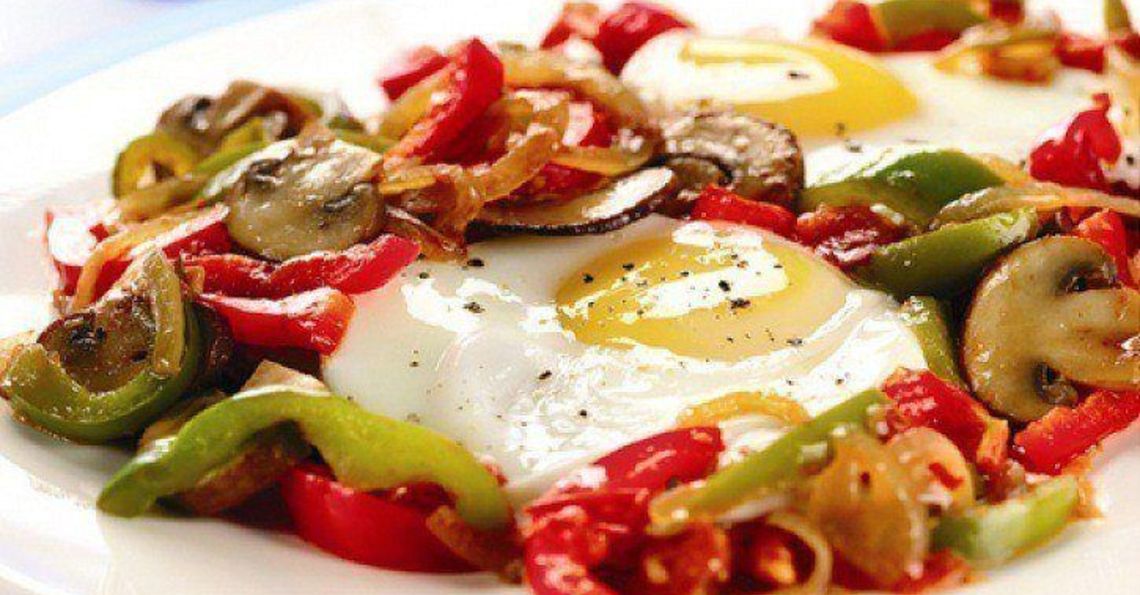 Serves: 4
Prep: 5 mins
Cook: 12 mins
This flamenco eggs recipe has 242 calories per portion
Ingredients
4 large British Lion eggs
30ml/2 tbsp olive oil
1 onion, sliced
2 garlic cloves, crushed
1 red pepper, de-seeded and chopped
4 plum tomatoes, skinned and sliced
100g/4oz mushrooms, wiped and finely sliced
salt and pepper
15ml/1 tbsp chopped fresh parsley
1 x 198g can sweetcorn, drained
Method
Preheat oven to 180°C/350°F/gas 4. In a large frying pan heat the olive oil, add the onion and garlic and sauté until soft but not brown.
Add the pepper to the pan and fry for a further 10 minutes. Stir in the tomatoes, mushrooms, parsley and seasoning and continue cooking until the tomatoes begin to soften.
Stir in the sweetcorn and remove the frying pan from the heat. Pour the mixture into an ovenproof baking dish.
Using the back of a spoon make 4 small depressions in the vegetable mixture.
Break a Lion egg into each depression, place the dish in the oven and bake for 20 minutes or until eggs have set.
Serve hot with bread.
Cook's tip: Save time by replacing the plum tomatoes with a well drained can of chopped tomatoes.
Click on the stars to rate this recipe: