Gizzi Erskine's boiled eggs and asparagus spears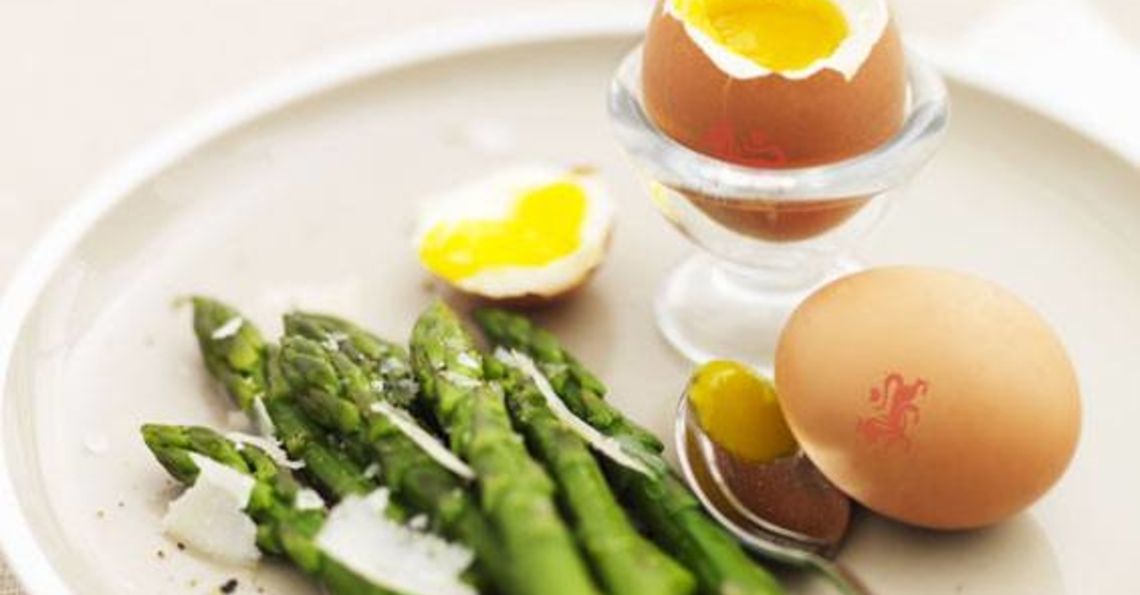 Serves: 2
Prep: 0 mins
Cook: 4 mins
Gizzi says: "For perfect boiled eggs it's all in the timing. My best tip for gloriously gooey yolks is to drop your eggs into boiling water and set the timer on four minutes, 15 seconds. It sounds silly but it gives perfect results every time!"
Ingredients
16-20 asparagus spears
4 large British Lion eggs
white truffle infused olive oil to drizzle (optional)
sea salt and freshly ground black pepper to serve
a shaving of Parmesan cheese
Method
Cook the asparagus in a large pan of boiling salted water for 3 minutes or until tender. At the same time, cook the eggs (Gizzi uses free range) in boiling salted water for 4 minutes.
Put each egg in an egg cup on a plate. Drain the asparagus and divide between plates, drizzle with truffle oil, seasoning and Parmesan cheese. 
Click on the stars to rate this recipe: