Dippy eggs and soldiers, with asparagus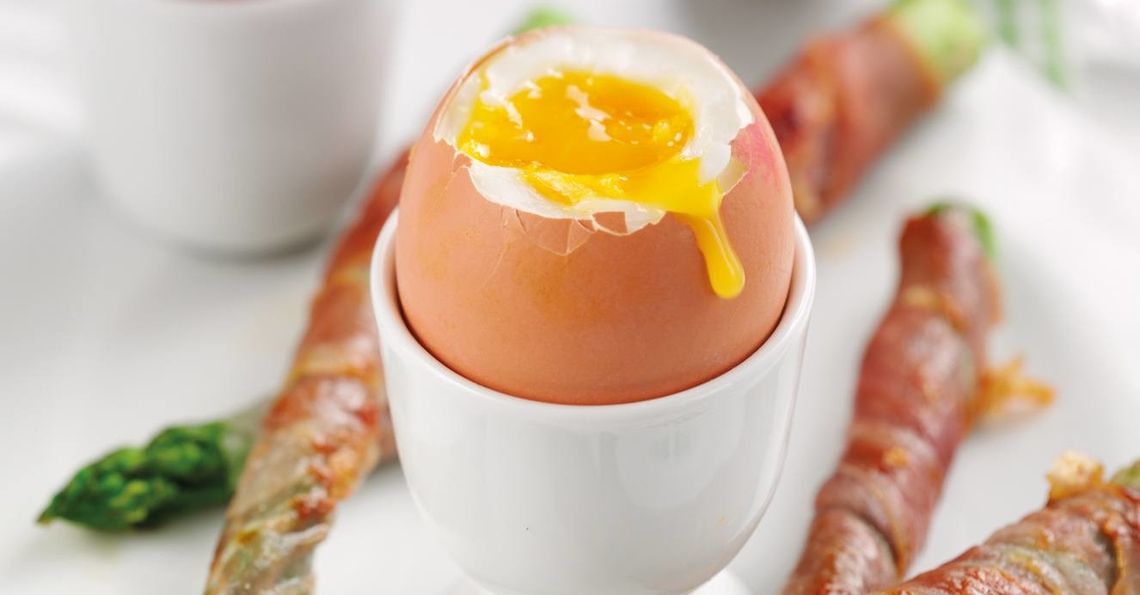 Serves: 1
Prep: 5 mins
Cook: 10 mins
Ingredients
1 British Lion egg
4 spears of fresh green asparagus
2 slices of prosciutto ham
2 tbsp olive oil or coconut oil
Method
Cut the slices of prosciutto in half width-ways. Roll up the spears of asparagus in the prosciutto making sure they are tightly wrapped. Allow the spear end of the asparagus to remain unwrapped and visible.
Heat a non-stick frying pan and add the oil. Place the asparagus soldiers in the pan and cook over a medium heat. They need about 3-4 minutes – roll them over every now and then.
To cook the eggs, place them in a small pan, cover with cold water, add a pinch of salt and place the pan on a high heat. When the water is almost boiling, gently stir the egg and boil for 3-4 minutes. Remove and serve as boiled eggs in an egg cup with the soldiers alongside.
Nutritional information, per serving:

| Calories | Protein | Fat | Saturates | Salt |
| --- | --- | --- | --- | --- |
| 362 | 17.9g | 31.9g | 6.2g | 0.8g |
Click on the stars to rate this recipe: