Healthy mid week Chinese-style egg rice stir-fry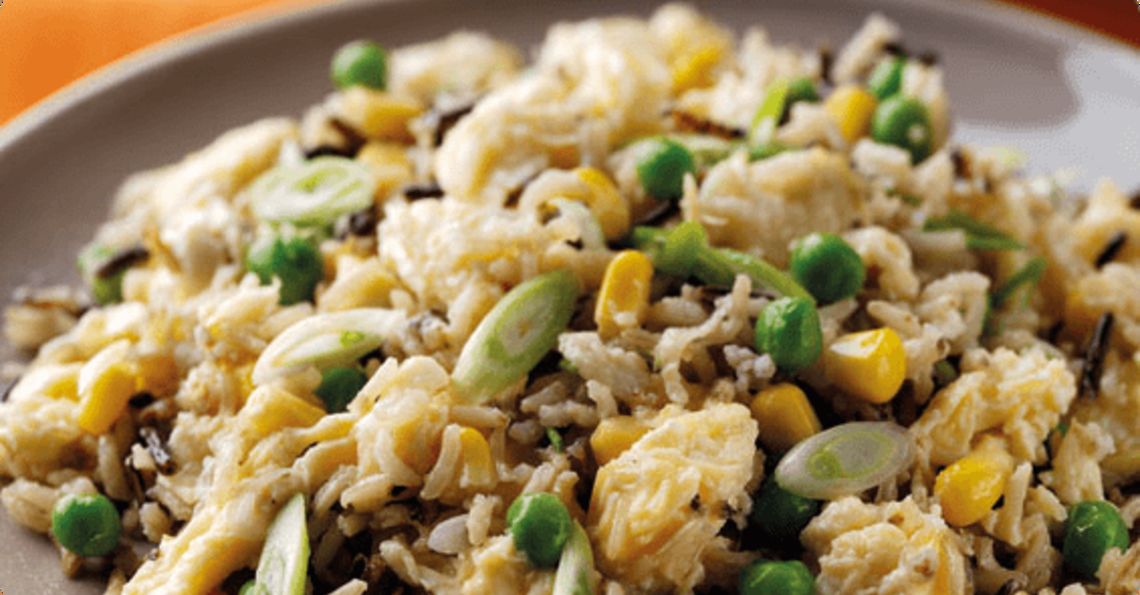 Serves: 4
Prep: 5 mins
Cook: 5 mins
Ingredients
300g cooked brown rice
100g cooked wild rice
8 British Lion eggs, beaten
75g frozen peas, defrosted
50g tinned sweetcorn, drained
4 spring onions, finely sliced
Soy sauce
Sweet chilli sauce
Dash of vegetable oil
Method
Prepare all the ingredients before you start cooking, making sure the spring onions are cut and ready to go.
Heat a wok and add a small splash of vegetable oil. Allow the oil to get nice and hot.
Pour the eggs into the wok and allow them to sit for 30 seconds before breaking them up with a fork. 
Add the peas and sweetcorn and stir-fry for a minute.
Tip in the brown and wild rice and the spring onions. Work the ingredients together with your fork.
Add as much soy sauce and sweet chilli sauce as you like and serve whilst hot.
Top tip: The recipe works well with freshly cooked rice, or you can use leftovers.
Click on the stars to rate this recipe: