Kale and wild mushroom carbonara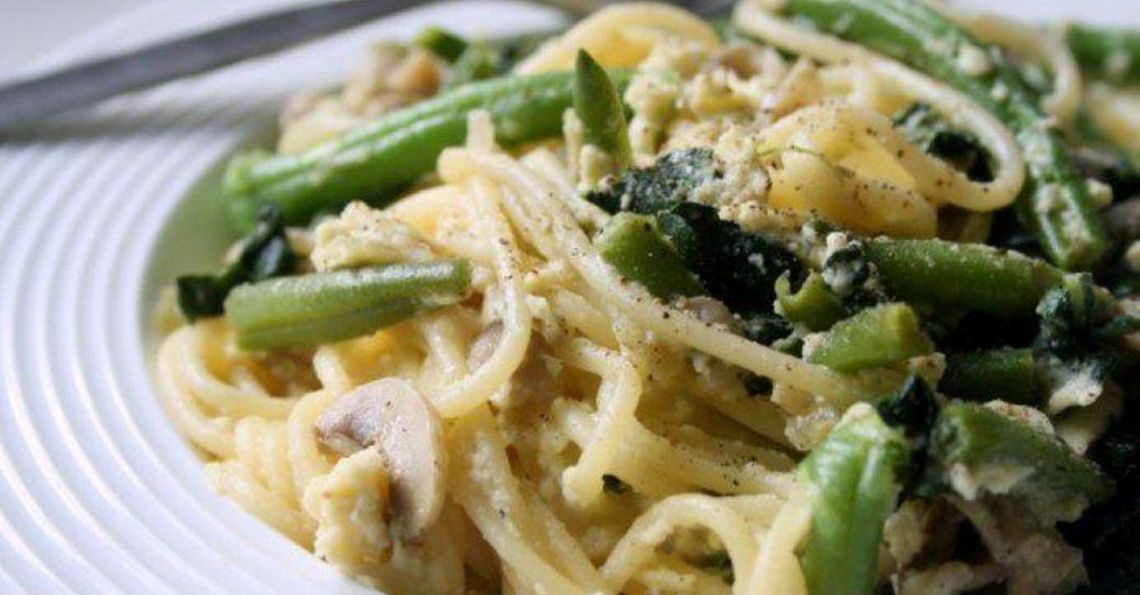 Prep: 2 mins
Cook: 15 mins
Ingredients
1 tbsp. and 1tsp. tarragon
1 garlic clove, crushed
2 tbsp. butter
2 shallots, diced
3 Lion egg yolks + 1 Lion egg
70g cream cheese
100g Cavolo Nero or other kale
150g mushrooms
150g spaghetti
200g green beans
Parmesan cheese
Salt
Pepper
Method
Melt the butter in a large pan and add the shallots and garlic. Cook until the shallots are soft, about 5 minutes. Add the mushrooms and tarragon and season with a bit of salt and pepper. Continue to cook about three minutes then add the green beans.
Cook the spaghetti according to the instructions on the packet, usually in a pot of boiling water for 8 minutes.
 Beat the egg yolks with the egg in a separate bowl and beat in the cream cheese.
Tear the kale and add it to the pan with the green beans and the mushrooms. Season with salt and pepper and stir well to combine. Once the kale has begun cooking, add the spaghetti and remove the pan from the heat. After a few minutes, stir in the egg yolks and egg mixture.
Place the pan back on a low heat and gently warm through while stirring, until the sauce begins to thicken. Sprinkle with Parmesan and the remaining teaspoon of tarragon and check the seasoning. Add salt or pepper if necessary.
Recipe courtesy of www.anyonita-nibbles.co.uk
Click on the stars to rate this recipe: