Lemon curd and sultana tart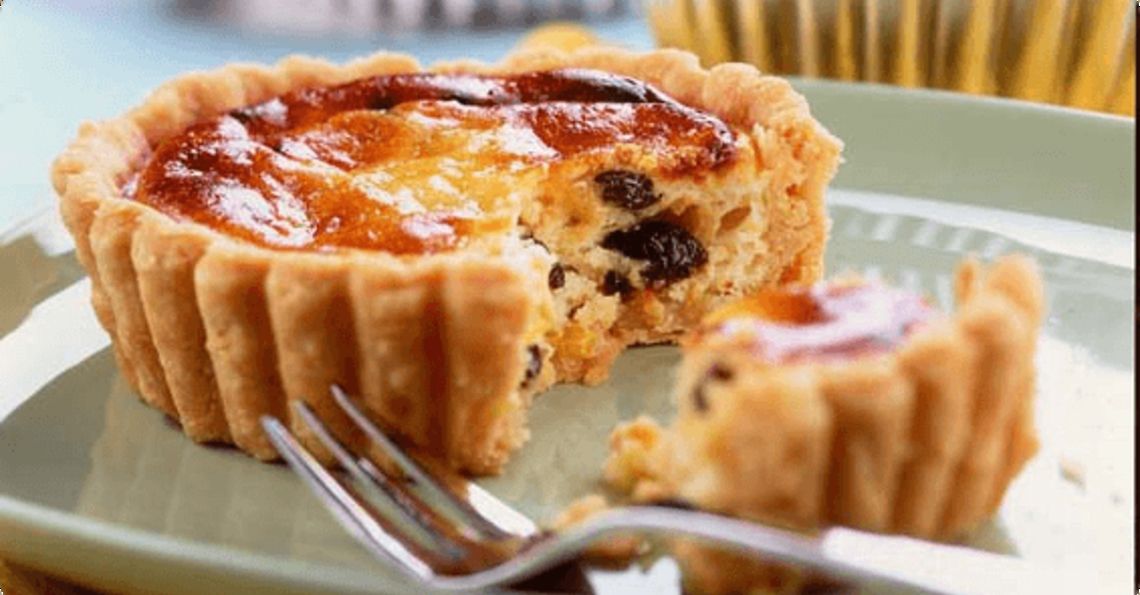 Serves: 6
Prep: 15 mins
Cook: 25 mins
A delicious dessert-style tart which will become a family favourite.
Ingredients
500g pack shortcrust pastry
4 large British Lion eggs
450g (1lb) tub curd cheese
100g (3 1/2 oz) caster sugar
zest and juice of 2 lemons
75g (2 3/4 oz) sultanas
Method
Preheat the oven to Gas Mark 6/200 C/400 F.
Roll out the pastry and use to line 8 individual fluted flan tins which measure 8cm (3 1/4 inch) across the base. Prick the bases with a fork and place on a metal baking sheet.
Beat the eggs, cheese and sugar together, and stir in the lemon zest and juice and sultanas. Divide the mixture between the pastry cases.
Bake for 25-30 minutes or until just set and pale golden on top. Leave to cool in the tins.
Carefully remove from the tins and serve dusted with icing sugar.
Cook's tip
You can cook this mixture in a 20cm (8 inch) fluted flan tin. Add an extra 15-20 minutes to the baking time.
Click on the stars to rate this recipe: