Lime and coconut crunchy biscuits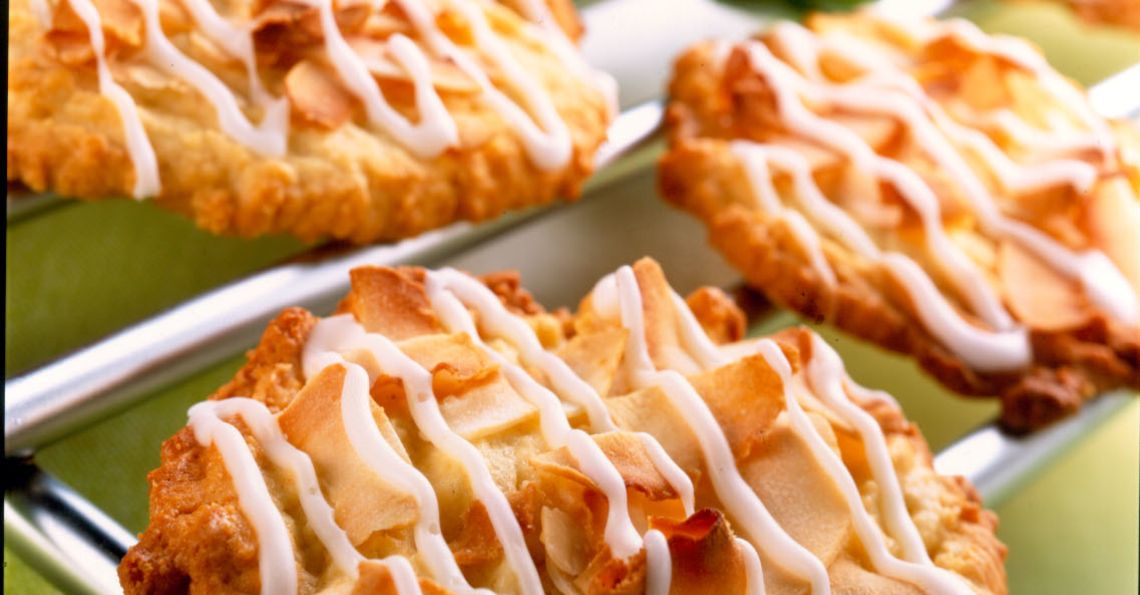 Serves: 10
Prep: 10 mins
Cook: 10 mins
These delicious biscuits look great and taste even better
Ingredients
50g (1 3/4 oz) butter, softened
75g (2 3/4 oz) icing sugar
zest and juice of 2 limes
1 large British Lion egg
100g (3 1/2 oz) plain flour
1/4 teaspoon baking powder
50g (1 3/4 oz) dessicated coconut
To decorate:
25g (1oz) large coconut shreds
65g (2oz) icing sugar
Method
Preheat the oven to Gas Mark 4/180C/350F. Lightly oil two baking sheets.Cream the butter and icing sugar together until fluffy. Reserve 1 tablespoon of the lime juice. Add the remaining lime juice, zest, egg, flour, baking powder, dessicated coconut and mix well to form a soft dough.
Place six spoonfuls of the mixture well apart on each of the baking sheets. Flatten with a fork and sprinkle over the coconut shreds. Bake for 10-12 minutes until golden. Cool on a wire rack.
To decorate mix the reserved lime juice with the icing sugar to make a thin icing. Drizzle the icing over the biscuits. Leave to set. These biscuits can be stored in an airtight container for up to 3 days.
Click on the stars to rate this recipe: