Lucy Meck's quinoa scrambled eggs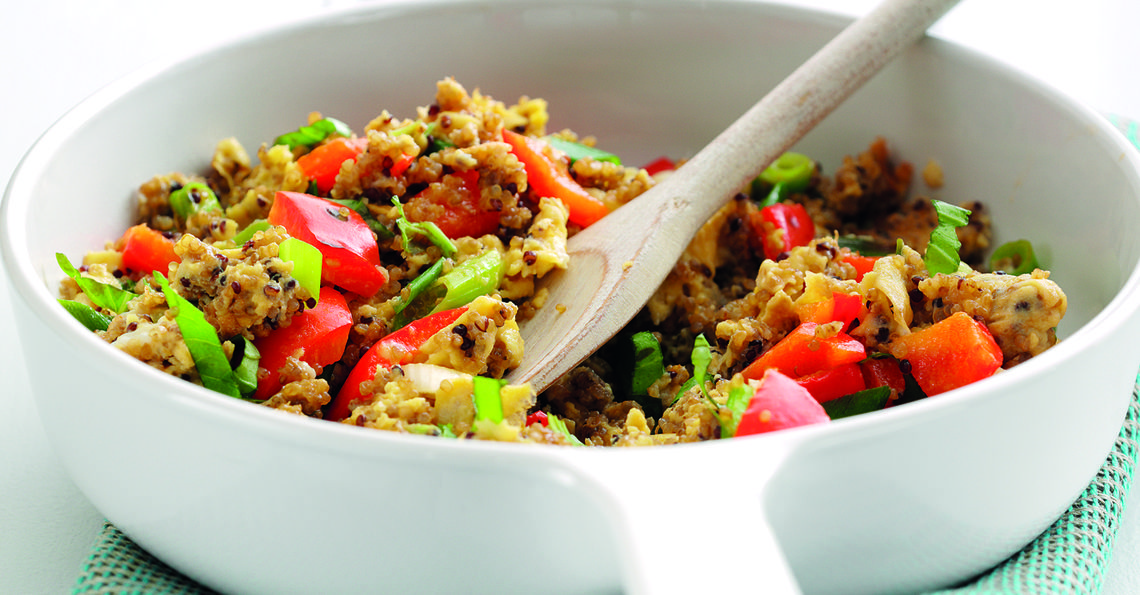 Serves: 2
Prep: 10 mins
Cook: 5 mins
Ingredients
80g quinoa (red, white or mixed), rinsed
2 tsp olive oil
4 spring onions or ½ red onion, thinly sliced
1 small red pepper, diced
5 medium British Lion eggs, beaten
2 tbsp roughly chopped basil, parsley, dill or coriander
150g cherry tomatoes, quartered
1 small ripe avocado, diced
Lemon, to serve.
Method
Cook quinoa according to pack instructions, drain well.
Heat oil in a large frying pan, add onions and pepper and cook for 2-3 minutes, add the eggs and cook over a medium heat, stirring until about half cooked. Add in the quinoa and herbs, season and cook for a further minute until the eggs are cooked through.
Toss together the tomatoes and avocado with a squeeze of lemon juice. Spoon the quinoa scramble onto plates, top with the salsa and serve.
Cooks tips
Add a pinch of chilli flakes if you like. You can use any leftover cooked vegetables in here too.
Click on the stars to rate this recipe: