Mayonnaise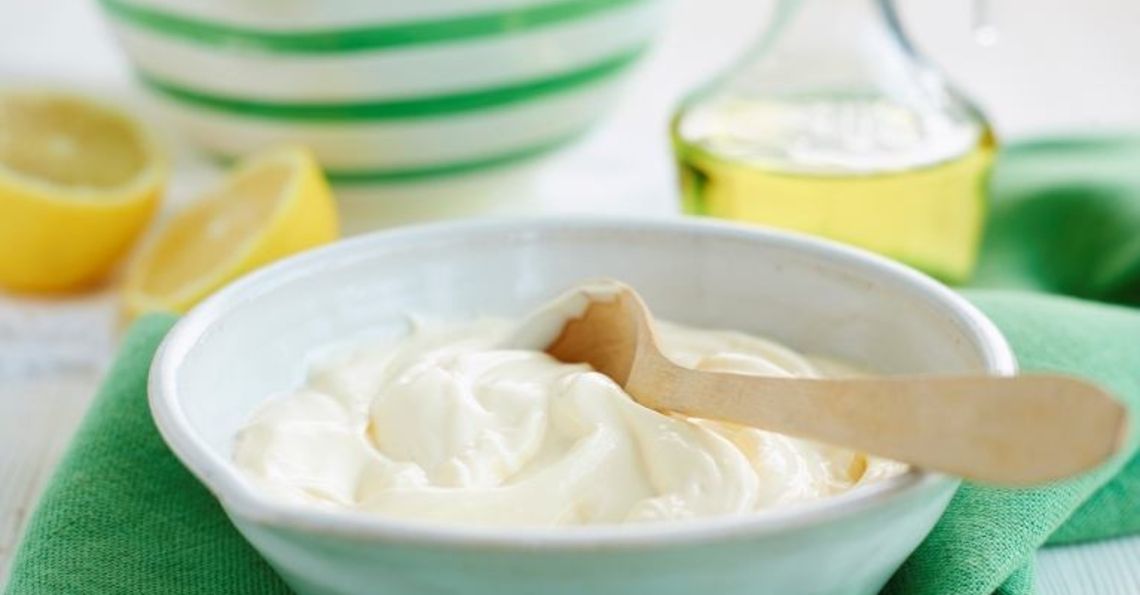 Prep: 15 mins
Cook: 0 mins
Mayonnaise makes the sandwich, or so they say. It's also a supremely popular condiment that can complement everything from chips through to salads. If you really love mayonnaise then you're sure to love this even more. Trust us, there's nothing quite like home-made mayo to complete your meals.
Who would have thought a simple mixture of eggs, oil and a few extras would go so far - our classic recipe is simple, delicious with a zesty zing to make your food sing!
This recipe makes 300ml of mayonnaise.
Ingredients
1 large British Lion egg plus 1 yolk
1 tsp English mustard powder
1 tsp sea salt
1 tbsp white wine vinegar or lemon juice
250ml sunflower oil or a blend of sunflower and olive oil
Method
Place the egg and yolk in a food processor, add mustard, vinegar, salt and 5 tbsp oil and whizz to combine.
Add the remaining oil a teaspoon at a time while the food processor is still running, waiting until the mixture becomes smooth after each addition. Keep adding the oil until it has all been added and the mixture is thick and smooth.
Season to taste. If the mayo is too thick, add 1 tablespoon of cold water or lemon juice and blend again.
Store in the fridge and use within 2 days.
Cooks tips
Use an electric hand whisk if you don't have a food processor. Add flavour to your mayonnaise, crushed garlic, finely chopped chives, parsley or basil, chilli or lemon zest all add a twist.
For recipes where the eggs remain raw or undercooked, like mayonnaise, always ensure that you use British Lion eggs which are produced to the highest standards of food safety.  Dishes that contain raw or  partially cooked eggs should be eaten immediately or, if not, stored in a fridge.
Click on the stars to rate this recipe: