Yorkshire pudding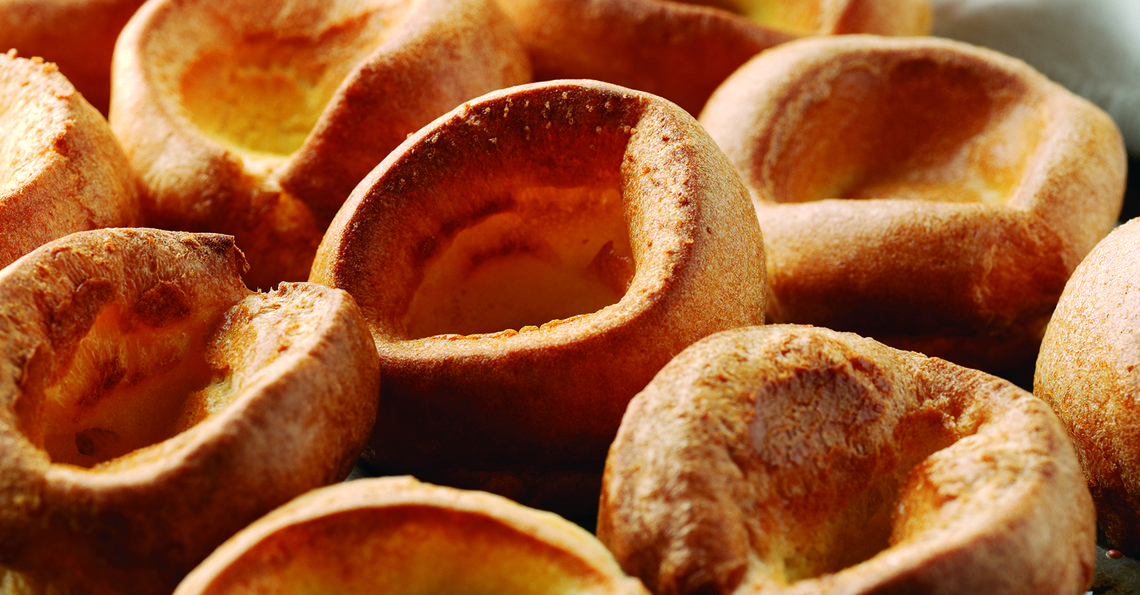 Serves: 12
Prep: 5 mins
Cook: 20 mins
Everyone loves a Yorkshire pudding. This recipe makes 12 delicious Yorkshire puds and is a classic method which will produce traditional tasting Yorkshire's. Don't just save them for roast beef!
Ingredients
100g/4oz plain flour
2 large British Lion eggs
200ml/7fl oz semi-skimmed milk
15ml/1tbsp vegetable oil
Pinch of salt
Method
Sift the flour and salt together in a large bowl. Add the eggs and a quarter of the milk, then bring the mixture together with a whisk until it is thick and lump free.
Gradually whisk in the remaining milk, beating well between additions to make a smooth batter. Pour the mixture into a jug and leave to rest for at least 15mins. If time allows make the mixture a couple of hours before you require it, storing it in the fridge.
Preheat the oven to 220C/Fan 200C/425F/Gas Mark 7. Take a 12 hole patty tin and place it on a baking tray. Add 1.25ml/¼tsp of the vegetable oil to each hole and place in the oven to heat.
When the oven is hot enough, remove the tray from the oven and divide the batter quickly between each of the holes, aiming for the centre of the hot oil for an even rise. Return the tray to the oven and bake for 20mins or until golden and risen. Serve hot.
Click on the stars to rate this recipe: