Mexican style fried eggs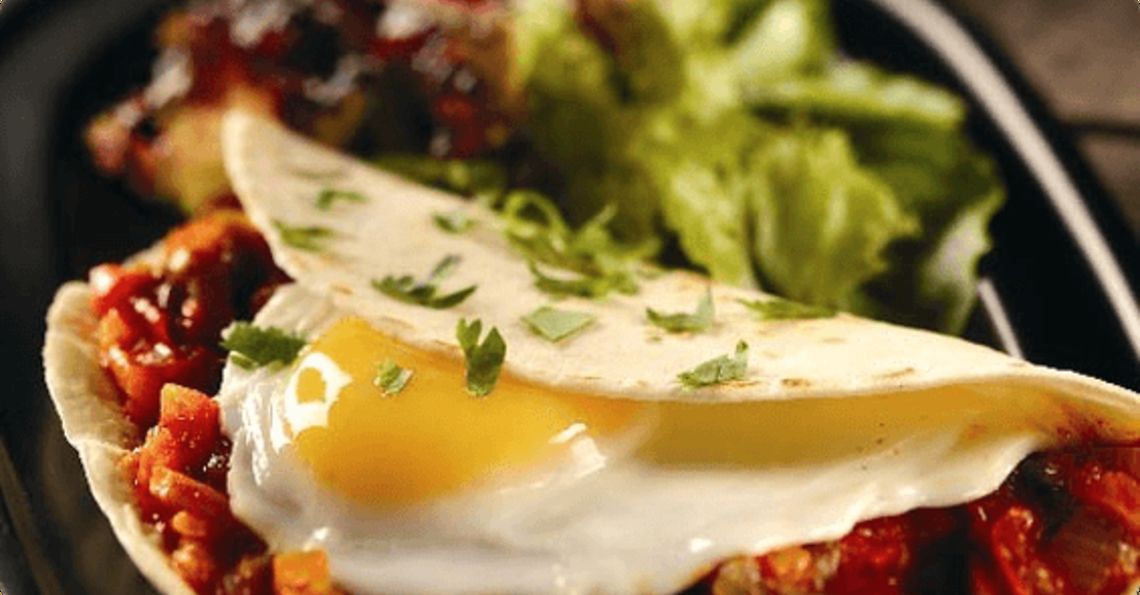 Serves: 4
Prep: 10 mins
Cook: 6 mins
A quick and easy meal that the family will love.  Suitable for vegetarians.
Ingredients
6 small round pitta breads or rounds of fried bread
6 large British Lion eggs
oil for frying
100g/4oz grated cheese
2 ripe avocados, peeled, stoned and cut into slices, dipped in a little lemon juice
397g can tomatoes, drained and chopped
1 onion, peeled and finely chopped
30ml/2 tbsp vegetable oil
10ml/2 tsp chilli sauce (season to taste)
salt and freshly ground black pepper
Method
To make the sauce, fry the onion in the oil until soft, then add the tomatoes, chilli and salt to taste. Simmer until fairly thick.
Warm the pitta bread under the grill.
Fry the eggs gently. Place one egg on each pitta bread, spoon round some sauce and garnish with slices of avocado and grated cheese.
Serve hot with tortilla chips.
Click on the stars to rate this recipe: