Mushrooms and eggs on toast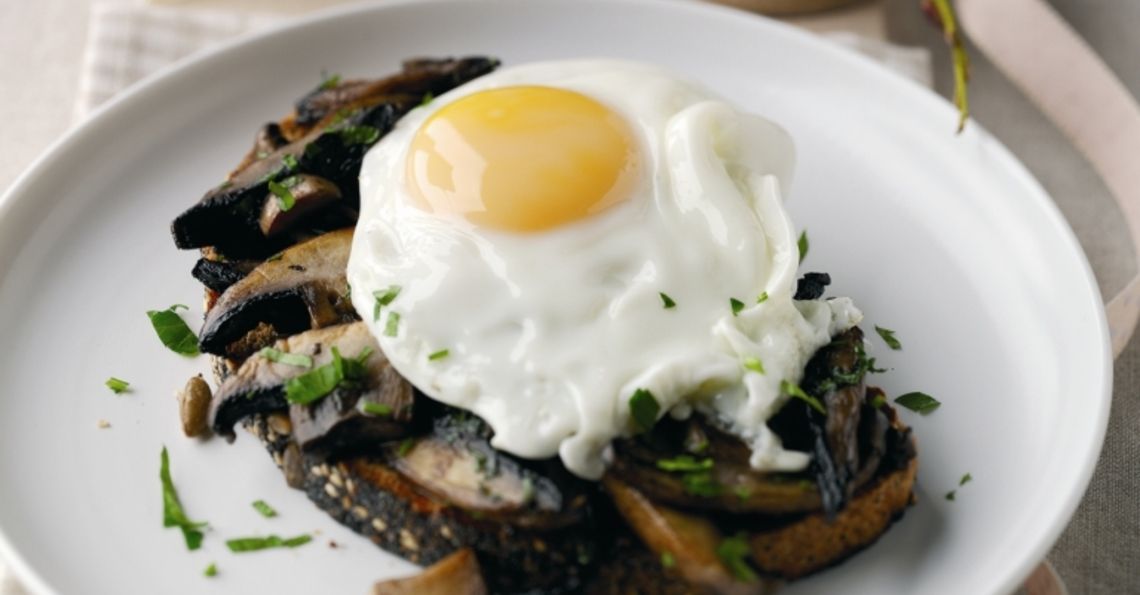 Serves: 4
Prep: 3 mins
Cook: 7 mins
Quick and easy recipe that's healthy too.
Ingredients
30ml/2tbsp olive oil
225g/8oz Portabello mushrooms, sliced
a dash of Worcestershire sauce to taste
salt and freshly ground black pepper
4 large British Lion eggs
4 slices seeded wholegrain bread, toasted
a handful of chopped flat parsley (optional)
salt and freshly ground black pepper
Method
Heat half the oil in a non-stick frying pan, add the mushrooms and cook over a high heat for 3-4 mins or until tender. Add the Worcestershire sauce and season to taste. Transfer to a bowl and keep warm.
Wipe out the pan, add the remaining oil and carefully crack in the eggs. Cook over a medium heat for about 3 mins using a spoon to flick the hot fat over the egg yolks until the eggs are cooked to your liking.
Arrange the toast in four plates, top with the mushrooms, a sprinkling of parsley and finally the fried eggs. Serve straight away.
Click on the stars to rate this recipe: