Orange and lemon soufflés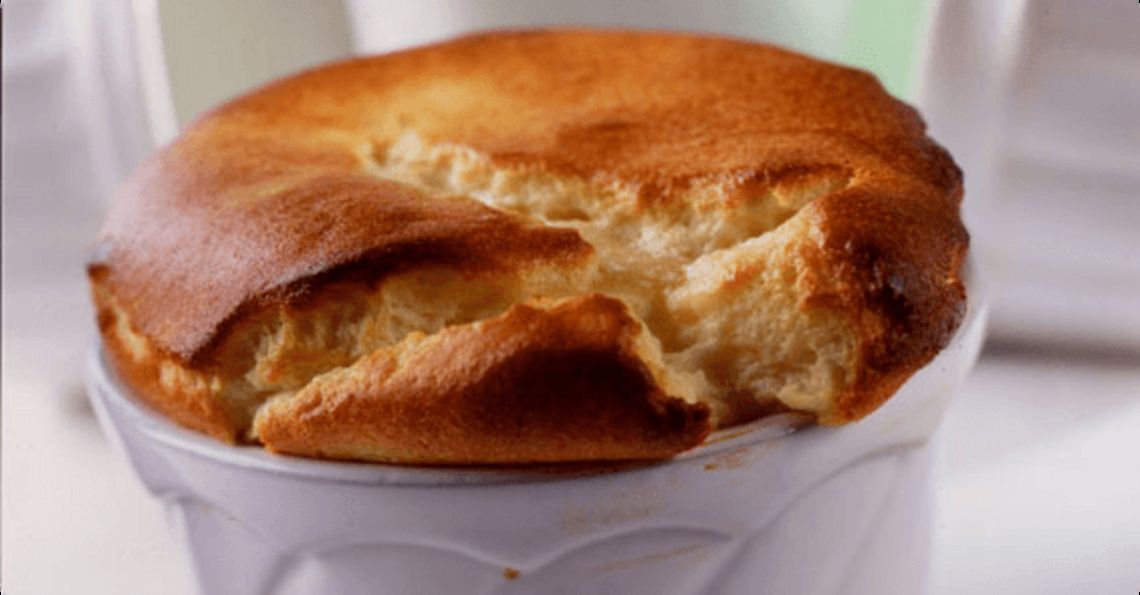 Serves: 4
Prep: 10 mins
Cook: 25 mins
Impress family and friends with this delicious soufflé recipe at 302 calories per portion
Ingredients
4 tbsp lemon curd
50g / 2oz caster sugar
3 medium British Lion eggs
3 tbsp plain flour
150ml / 1/4 pint semi-skimmed milk
4 tbsp reduced sugar marmalade
Method
Lightly butter four ramekin dishes. Put a spoonful of lemon curd in each dish and place on a baking sheet. Preheat the oven to 190C/375F/Gas Mark 5.
In a saucepan, whisk the sugar with one egg until pale cream in colour. Stir in the flour then add the milk and mix until smooth. Heat until thickened, whisking constantly with a balloon whisk.
Remove from the heat and beat in the remaining egg yolks and marmalade. Whisk the egg whites until stiff and gently fold into the sauce. Spoon into the ramekin dishes and bake for 20-25 minutes until well risen, firm to the touch and pale golden brown. Dust with icing sugar and serve immediately.
Click on the stars to rate this recipe: