Poached egg with crispy pancetta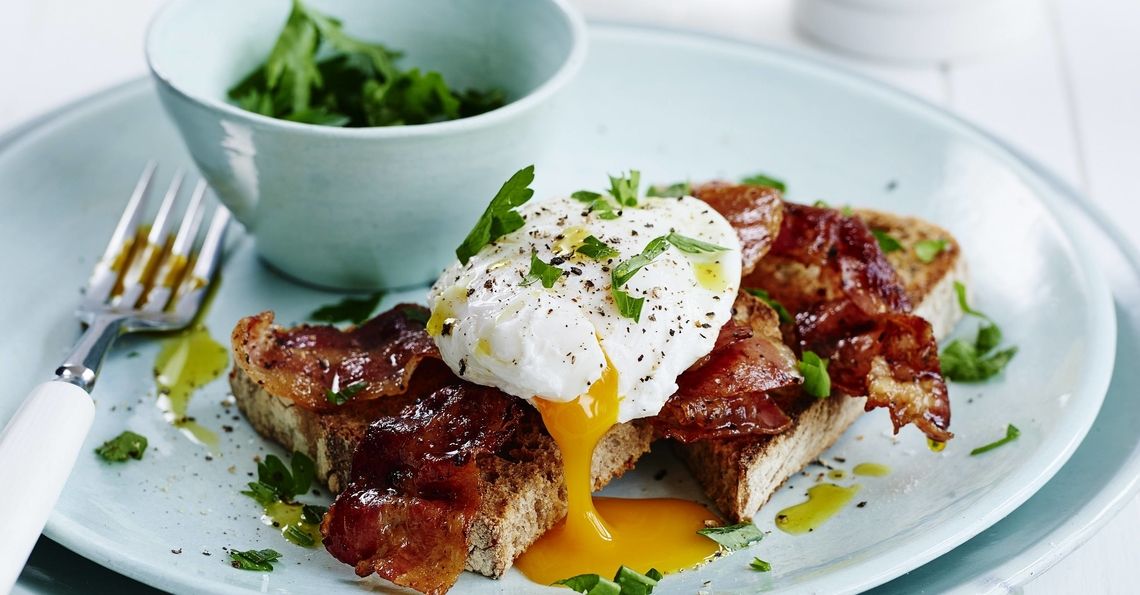 Serves: 1
Prep: 5 mins
Cook: 10 mins
Ingredients
1 large British Lion egg
2-3 slices of pancetta
1 slice of sourdough bread
1 tbsp parsley, roughly chopped
Drizzle of olive oil
Method
Bring a large saucepan of water to just below a simmer. Stir the water to create a whirlpool effect. Crack an egg into a small bowl and as the whirlpool is dying down carefully drop the egg into the water. Leave to poach for about three minutes, until the white is set and the yolk is still runny. Then remove with a slotted spoon.
In the meantime, heat a small frying pan over a medium-high heat and add the pancetta. Fry for around 2-3 minutes per side or until crisp. Remove from the pan and place onto kitchen towel.
Toast the bread. Then top with pancetta and the poached egg. Sprinkle over the parsley and some seasoning and finish with a drizzle of olive oil.
Click on the stars to rate this recipe: