Raspberry and cinnamon muffins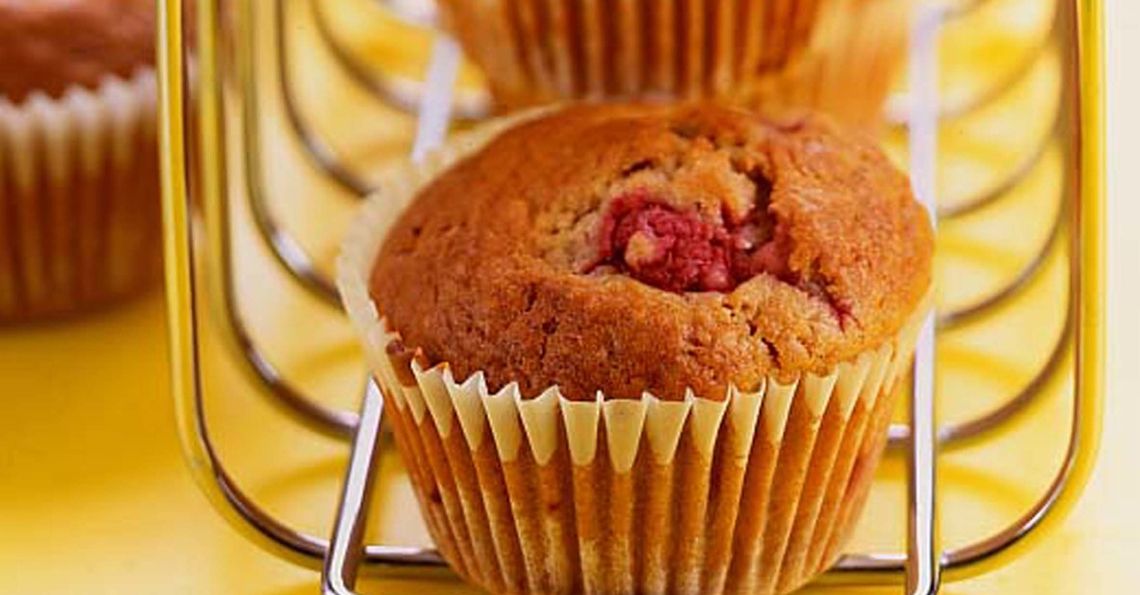 Serves: 12
Prep: 10 mins
Cook: 20 mins
Muffins are very popular and are even better homemade. Our delicious recipe will impress the whole family.
Ingredients
275g/10oz plain flour
20ml/4tsp baking powder
pinch of salt
5ml/1tsp ground cinnamon
100g/4oz butter, melted
2 large British Lion eggs, beaten
100g/4oz caster sugar
175ml/6floz milk
225g/8oz frozen raspberries, thawed
Method
Preheat the oven to 190C/Fan 170C/375F/Gas Mark 5. Line a 12 hole muffin tray with paper cake cases.
Sift the flour, baking powder, salt and cinnamon into a large bowl and make a well in the centre. Beat the butter, eggs, sugar and milk together. Pour the milk mix into the dry ingredients with the raspberries and lightly mix together - do not over mix.
Divide the mixture between the muffin cases and bake for 30-35 mins or until golden and risen. Cool in the tin for 5 mins then serve warm or cold.
Click on the stars to rate this recipe: