Soufflé omelette, quark cream & berries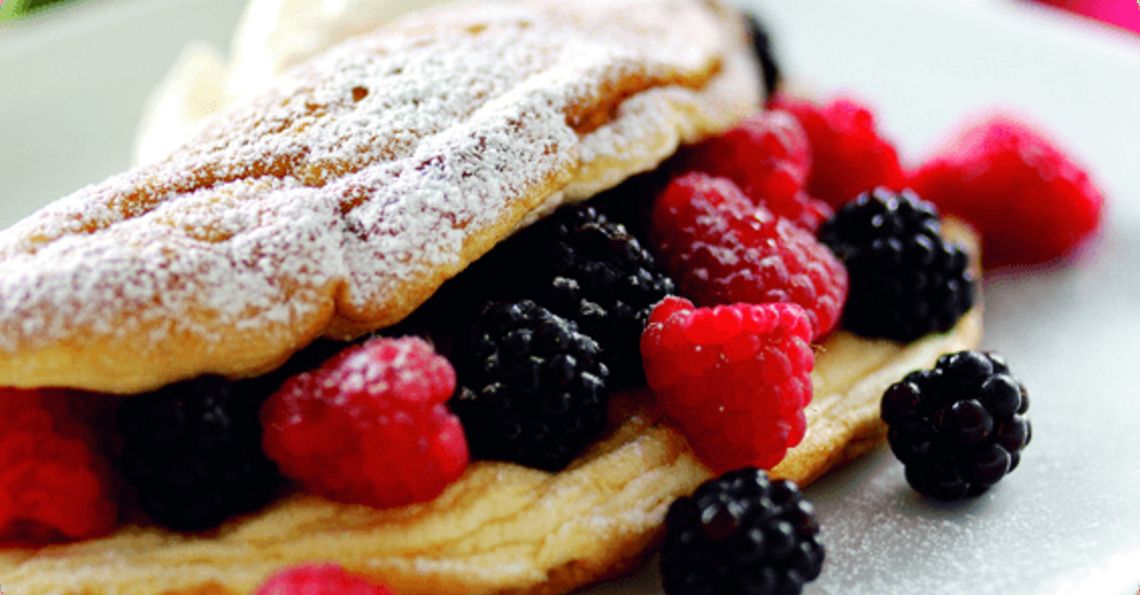 Serves: 1
Prep: 5 mins
Cook: 2 mins
Soufflé omelette, with quark cream and berries with only 273 calories per portion is a quick and easy dessert
Ingredients
3 British Lion eggs, separated
30ml/2 tbsp caster sugar
a knob of butter
blackberries and raspberries
60ml/4 tbsp Quark
15ml/1 tbsp icing sugar
a little vanilla extract
icing sugar to dust
Method
Preheat the grill. Whisk the egg whites in a clean grease-free bowl until they are stiff. add the caster sugar and whisk again until the are glossy.
In a separate bowl, whisk the egg yolks until they are creamy. Fold the egg whites into the egg yolks.
Mix the quark with the icing sugar and vanilla essence. Melt the butter in a medium non-stick frying pan, add the egg mixture and cook for 1-2 mins or until the base is golden. Transfer the pan to under the grill and cook for a further 1-2mins or until the top is golden.
Tip the omelette onto a plate. Scatter over the fruits and fold in half. Dust in with icing sugar and serve with the quark cream. Serve immediately.
Click on the stars to rate this recipe: