Raspberry delight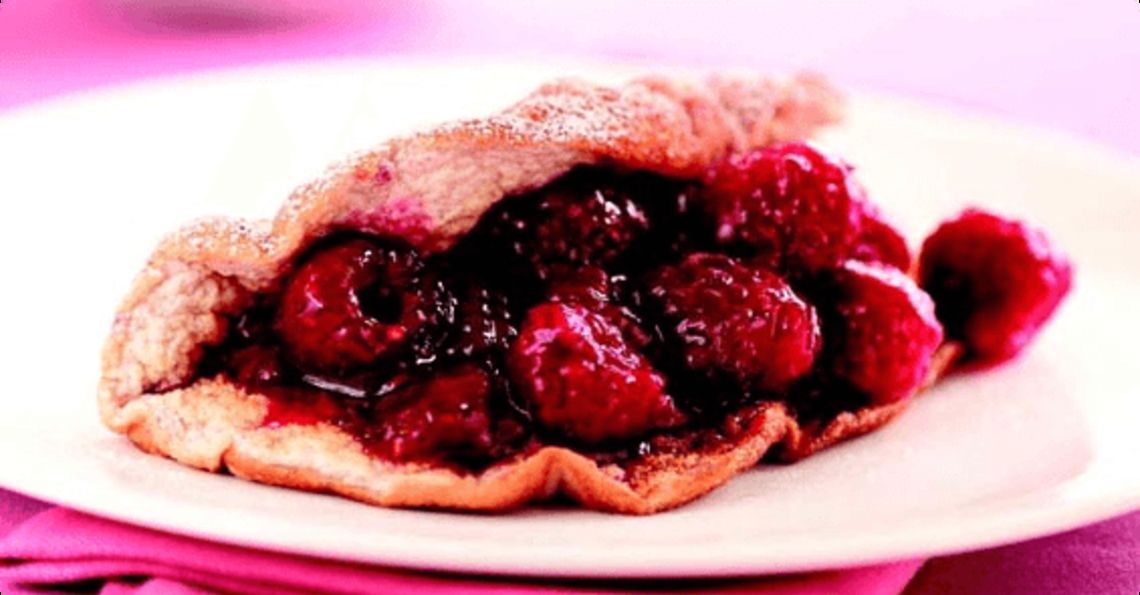 Serves: 2
Prep: 10 mins
Cook: 5 mins
A spectacular dessert, delicious any time of the year.
Ingredients
1 (250g) carton frozen raspberries, thawed
50g/2oz caster sugar
2 tbsp raspberry conserve
4 large British Lion eggs, separated
25g/1oz butter
icing sugar to dust
Method
Preheat the grill to medium. Sprinkle half the sugar over half the raspberries and lightly mash. Mix remaining raspberries with the conserve and set aside.
Beat the egg yolks together with the remaining sugar. Whisk the egg whites in a clean bowl, until they are glossy and form stiff peaks. Stir the mashed raspberries and a third of the egg whites into the egg yolks, then gently fold in the remaining egg whites.
Melt half the butter in a small frying pan. Pour in half the omelette mixture and cook over a medium heat for 2 mins or until the base is set and pale golden. Pop the pan under the grill and cook for a further 2 mins or until the top is pale golden.
Quickly spoon half the raspberry conserve mixture over one half of the omelette. Fold over and serve immediately dusted with icing sugar. Repeat to make a second omelette in the same way.
Click on the stars to rate this recipe: