Souffléed baked potatoes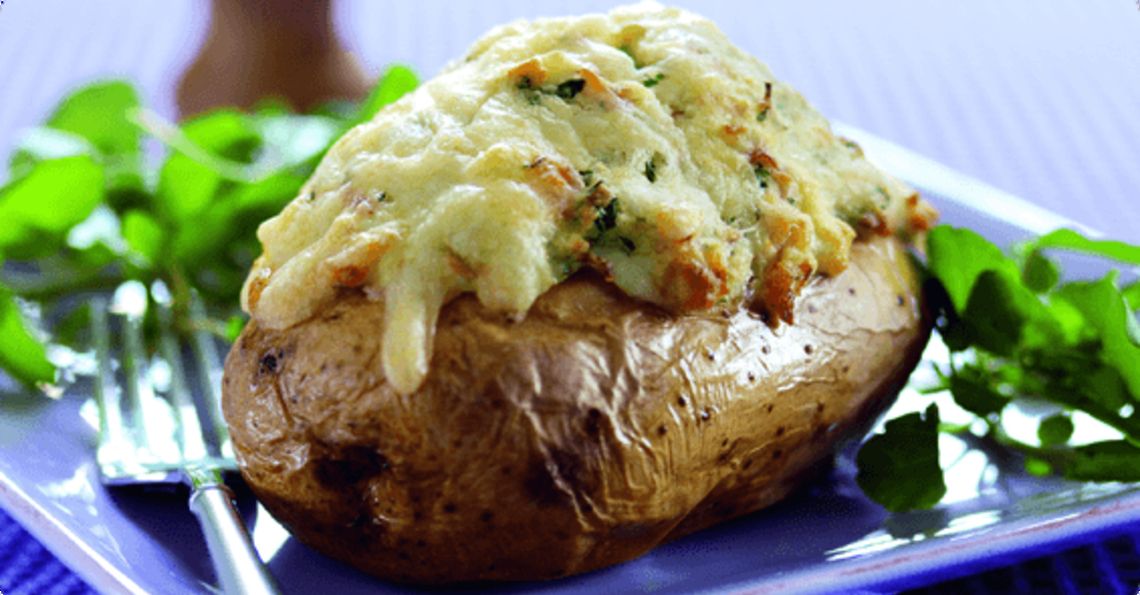 Serves: 4
Prep: 10 mins
Cook: 80 mins
These satisfying baked potatoes make a good budget meal.
Ingredients
4 baking potatoes, scrubbed
25g/1oz butter
2 large British Lion eggs, separated
50g/2oz watercress, chopped
50g/2oz wafer thin sliced ham, thinly sliced
100g/4oz Cheddar cheese, grated
Method
Preheat the oven to 200C/Fan 180C/400F/Gas Mark6. Place the potatoes on a baking sheet and bake in the hot oven for 50-60mins or until tender and the skins crisp.
Slice a circle of skin off each potato and discard. Scoop out the potato flesh leaving a 5mm/¼in thick wall of potato next to the skin. Mash the potato with the butter and egg yolks. Stir in the watercress, ham and half the cheese. Season to taste.
Place the egg whites in a grease-free bowl, then use an electric whisk to whisk them until they form soft peaks. Stir a spoonful through the potato mixture, then gently fold through the remainder. Scoop the mixture back into the potatoes. Sprinkle over the cheese and bake for a further 20mins or until puffed up and golden. Serve in bowls with more watercress.
Click on the stars to rate this recipe: