Spicy egg salad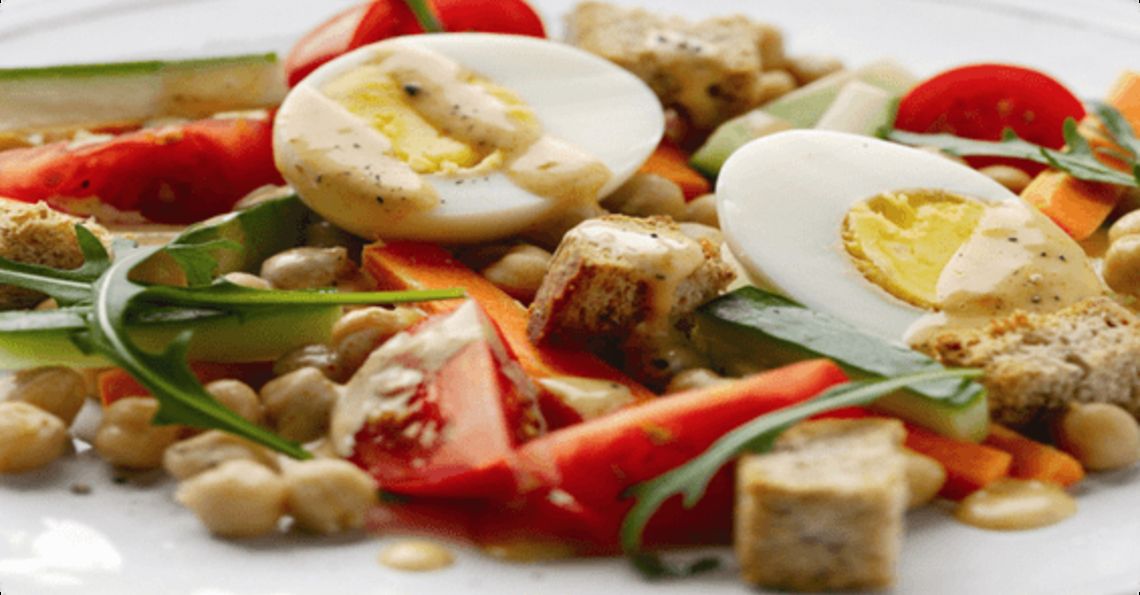 Serves: 2
Prep: 15 mins
Cook: 5 mins
Salad with a kick - this spicy egg salad is sure to be a hit.
Ingredients
2 thick slices wholemeal bread, cubed
400g can chickpeas, drained
1 large courgette, cut into batons
1 large carrot cut into batons
2 large ripe tomatoes, cut into wedges
½ cucumber, cut into batons
100g rocket
3 large hard-boiled British Lion eggs, halved
For the dressing:
2tbsp ready-made mayonnaise
2tsp mango chutney
1/2tsp curry paste
Method
Preheat the grill and toast the cubes of bread until golden on all sides. Put into a large salad bowl.
Add the chickpeas, courgette batons, carrot batons, tomatoes, cucumber and rocket and toss together.
Add the boiled eggs. Mix together all the dressing ingredients and season to taste. Pour over the salad and toss well. Serve immediately.
Click on the stars to rate this recipe: